Joe Biden is off for yet another anti second amendment propaganda at Western Connecticut State University. Here is a quick picture of what they think of the American flag as they prepare for Biden's propaganda: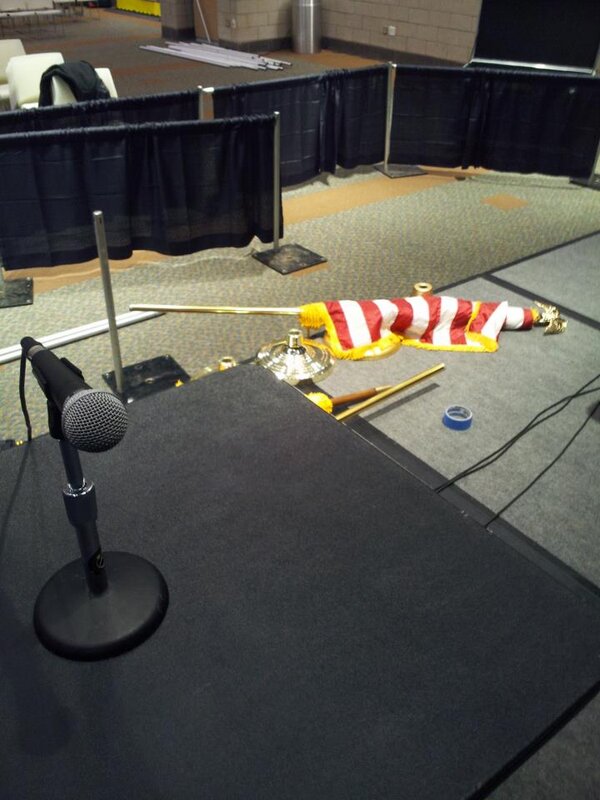 Here's another picture:


MT @the1percent @michellemalkin @waltonnjohnson American Flag on ground as Biden's advance team sets up at WCSU. twitter.com/the1percent/st…

— Michelle Malkin (@michellemalkin) February 27, 2013
God bless America!