Remember back around July 4th when Lurch John Kerry was sitting on his yacht as Egypt was on fire and Americans got killed? Well, this time with Egypt on fire he's gone kiteboarding in Nantucket. The Blaze has obtained exclusive photos of Secretary of State John Kerry's kiteboarding adventure in Nantucket. Wish I could afford swanky vacations like Lurch and Obama and take off whenever I damn well pleased.
Egypt burns, Christians killed, John Kerry goes kiteboarding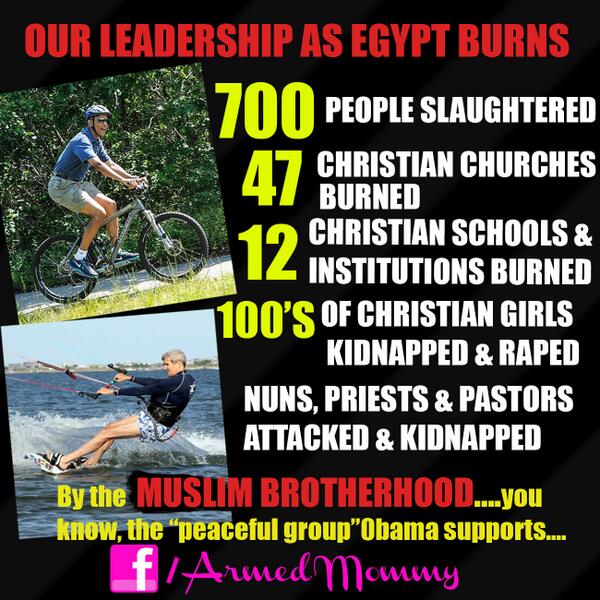 Egypt burns, Christians killed, American 'leadership'
Things have got to be tense at the U.S. State Department as countries like Egypt and Syria continue to spiral into total chaos. More than 700 people have been reported dead since violent clashes began in Egypt on Wednesday, including at least 64 on Friday, and the department will face several key decisions in the near future that will have far-reaching implications for the United States.

So how does the man who heads the State Department unwind during a stressful time like this? He goes kiteboarding in Nantucket, Mass.