Truckers for the Constitution are headed for DC and ready to arrest politicians who don't follow the Constitution. They aren't just looking to arrest Democrats, but RINO Republicans who also refuse to adhere to the Constitution. Remember, this is just the first day of the Truckers for the Constitution. This will go on all weekend, and probably get larger. The first few pictures of the Truckers are coming in:
#T2SDA Big rigs plan to clog Beltway http://t.co/9M4r10L177 … #T2SDA (Some MSM calling it a hoax) pic.twitter.com/4Sh6YFzN4E #t2sda

— Sagesavant (@Sagesavant) October 11, 2013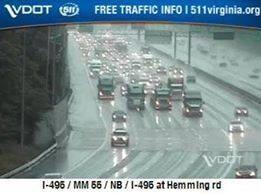 Truckers for the Constitution clogging DC pictures
The media is calling this a hoax? This is going to go on all weekend. We'll see what a 'hoax' it is.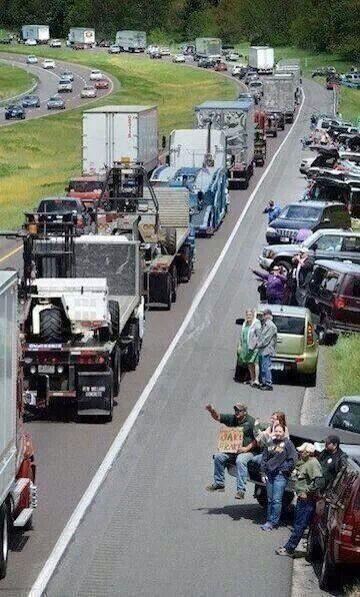 Truckers for the Constitution clogging DC picture from Marie
I-495 & New Hampshire Ave (MD 650)
More pictures at Weasel Zippers, Ironic Surrealism, The Blaze, Mad Jewess
These truckers say they plan to arrest these corrupt politicians. I hope they include John McCain Peter King, Lindsey Graham, KellY Ayotte, John Cornyn and the Tennessee RINOs.