King Putt Obama needed another round of golf to recover from a terrible week. His legacy of ObamaCARE is in shambles, he spies on our allies (which I really don't care about), and doesn't say a thing about the LAX shooting yesterday. So it's back to the golf course for the King. Obama continues to add to his record of golf outings in 2013 now at 38. Today is also Obama's 150th round of golf since 2009, easily a record for any POTUS. He even golfed with some of his radical college pals. Did he fly them in on our tax dollar?
Sunny and unseasonably mild in DC. Pres Obama playing a round of golf today. His 150th as president.

— Mark Knoller (@markknoller) November 2, 2013
Pres Obama playing golf on the one of the courses at Ft. Belvoir with a couple of old friends from his college days and a WH aide.

— Mark Knoller (@markknoller) November 2, 2013
No names of the college buddies were released. I wonder if Obama went golfing with his college buddy who looks like Borat?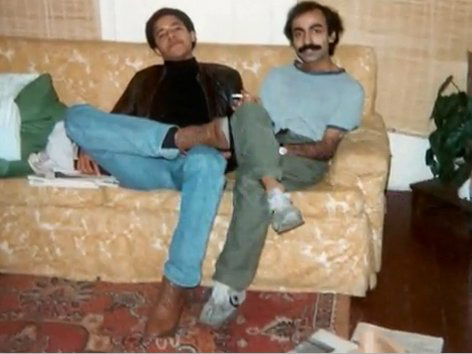 Obama and his college buddy Borat