Phil Robertson's son Willie Robertson took to Twitter to thank fans of Duck Dynasty and his for supporting his father despite the smear campaign from the corrupt leftist media fascists and the gaystapo.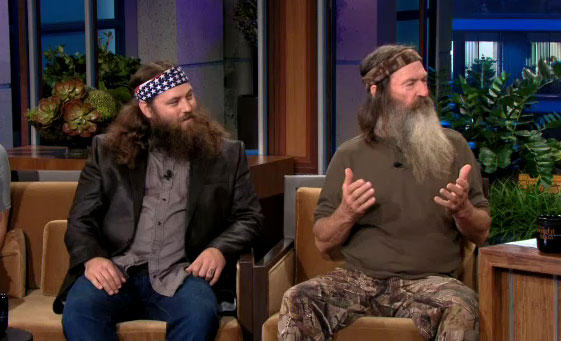 Willie Robertson thanks fans of Duck Dynasty for their support
Back to work!!! So proud of all the fans of the show and family. Ole Phil may be a little crude but his heart is good. He's the Real Deal!

— Willie Robertson (@williebosshog) December 28, 2013
You father isn't crude WIllie. He spoke what he believes in. Never change what you believe in simply because a group of left wing fascists try to smear you and your family. If the liberal fascists don't like it, they can go duck themselves.