What difference at this point does it make? A bombshell Senate bipartisan report revealed today found that Benghazi was in fact the work of Al Qaeda affiliated groups and was preventable. Still Obama, Hillary Clinton, and the media lied through to their teeth to try and claim the attack was because of some stupid video.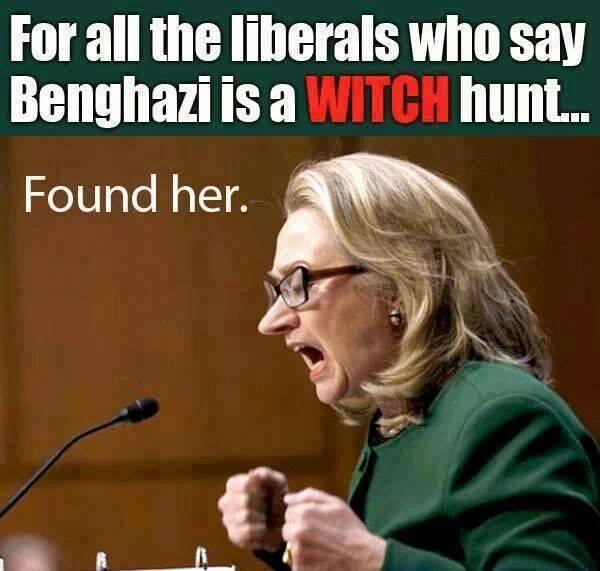 Bipartisan Senate report: Benghazi attackers tied to Al Qaeda, preventable
This yet again displays how Obama, Hillary Clinton and the media lied to the American people. Most people with half a brain functioning knew that this was terrorism from the start. The Democrats and the media tried to claim it wasn't to protect Obama's ass for re-election. It's just too bad this report is coming out in 2014 and not October 2012.
The New York Times, which last month claimed that the attack wasn't the work of Al Qaeda, or affiliated groups today wrote an update today about the bombshell report, and fails once to mention Hillary Clinton. Imagine that.