Sylvia Mathews Burwell currently direction of the Office of Management and Budget will replace the failure Kathleen Sebelius as Secretary of HHS. Sylvia Burwell will of course need Senate confirmation, but with the spineless Republicans, Sylvia Mathews Burwell should have no problem being confirmed.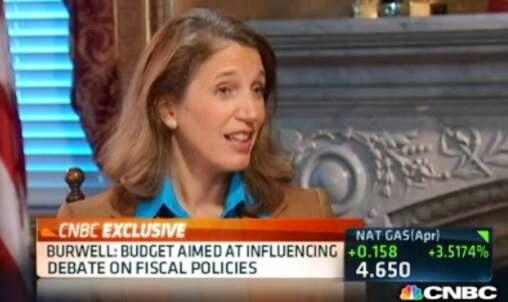 Sylvia Mathews Burwell will replace Kathleen Sebelius
POLITICO: Sebelius resigning. OMB director Sylvia Mathews Burwell to replace her as HHS secretary.

— Matthew Boyle (@mboyle1) April 10, 2014
MORE: Obama is expected to nominate Sylvia Mathews Burwell as HHS secretary following Kathleen Sebelius' resignation http://t.co/N3AvBtdbGt

— HuffPost Politics (@HuffPostPol) April 10, 2014
HHS Sec Kathleen Sebelius to resign. Obama will nominate OMB Director Sylvia Mathews Burwell as her successor.

— Chad Pergram (@ChadPergram) April 10, 2014

Sylvia Burwell is the one who sent the email that initiated the process that has closed national parks, visitors' centers and even the "panda-cam" at the National Zoo during the Obama shut down in October. She's a real piece of work.