Kathleen Sebelius quit as Obama HHS secretary today in about the most fitting way she could have. During Sebelius farewell speech, she lost a paper of her speech as she was acknowledging everyone she screwed and everything she screwed up. Check out the following video of Sebelius in her farewell speech from Gateway Pundit: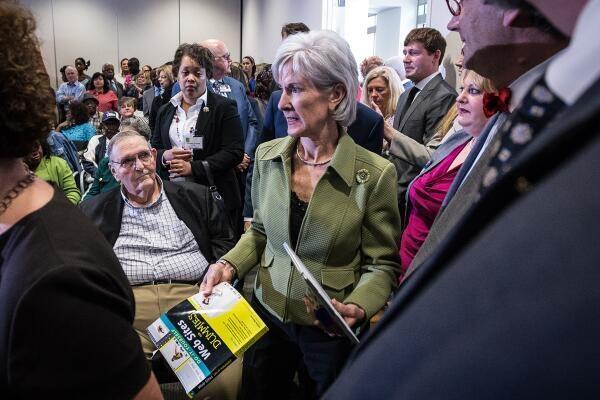 Glitchy exit! Kathleen Sebelius loses paper in farewell speech (VIDEO)
Goodbye, so long, farewell Kathleen. You'll either have a cushy new job at MSNBC or Planned Parenthood waiting for you now that proved you are not only incompetent, but also a quitter. Hit the road hag!
A Fitting End to a Disastrous Reign–
Today outside the White House Kathleen Sebelius bid farewell to the president, officials and guests after resigning as head of Health and Human Services. And, as she bid farewell, she looked down at her notes and told the audience,

"Unfortunately, a page is missing."

And with that she departed the Rose Garden for the last time.
Farewell, Kathleen Sebelius.
Better luck in your next endeavor.