Not many people realize that your tax dollars are actually funding ISIS in Iraq and Syria. One of the slugs you can thank for ISIS funding is John McCain. He was praised by ISIS in their new online magazine called Dabiq. In it, ISIS praises the 'crusader' John McCain for the 'blessed events unfolding today'. That would be the beheading, stoning and other barbaric Muslim acts that ISIS is conducting today in Iraq and Syria.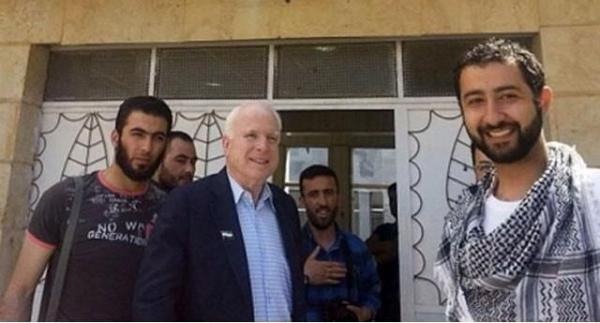 ISIS praises crusader John McCain for blessed events unfolding today
The terrorist organization just released an online magazine called "Dabiq" for its English readership for Ramadan. In the magazine, ISIS justifies stoning women for adultery and mass executions of their enemies, while touting their compassion and generosity with orphans and the impoverished. Additionally, ISIS goes after only one American politician—Senator John McCain (R-AZ), for a June 12 floor speech of he delivered about ISIS:

"…the crusader John McCain came to the Senate floor to rant irritably about the victories the Islamic State was achieving in Iraq. He forgot that he himself participated in the invasion of Iraq that led to the blessed events unfolding today by Allah's bounty and justice."
Thanks Johnny boy! As if your fatass daughter wasn't bad enough. Sucking up to ISIS and getting praise from them is a real slap in the face to all Americans.