While thugs were busy looting, burning down buildings and tossing Molotov cocktails in Ferguson over the week during the two day curfew, there was another area of the country where blacks were getting shot and injuried. That of course would be Chicago, where 7 people were shot and killed, and 29 people were injured. Yet there is no big national black outrage over these 7 dead or 29 injured. No marches on their behalf. No meeting in the White House by Obama and Eric Holder to discuss the Chicago slaughter. While some local Chicago media covered the shootings, the national media is yet again out to lunch. You don't have any leftist reporters on the ground in Chicago confusing ear plugs with rubber bullets.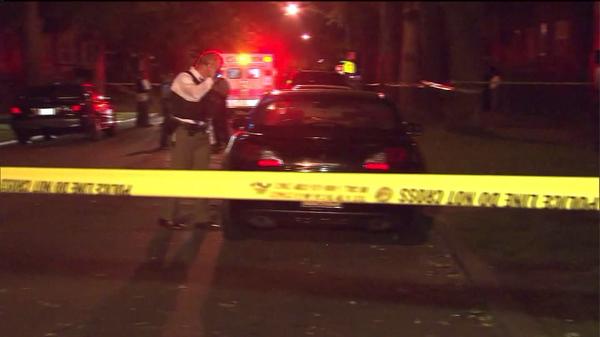 7 Killed, 29 Wounded In Chicago shootings over weekend – national media silent
Seven people have been killed and at least 29 others wounded in shootings across the city since Friday evening, police said.
Two people were killed and another wounded in what police said was a "domestic-related" shooting in Roseland late Sunday.
The shooting occurred about 9:55 p.m. in the 400 block of West 104th Street, police News Affairs Officer Amina Greer said, citing preliminary information.
Two people were dead at the scene, said Greer, who added that the shooting is believed to be "domestic-related."
A man was shot and killed early Sunday in the Humboldt Park neighborhood on the West Side.
Police found 26-year-old Kardeon Glover, of the 4100 block of West Grenshaw, with a gunshot wound to the head on the sidewalk in the 900 block of North Karlov about 1:15 a.m., authorities said. He was taken to Mount Sinai Hospital, where he was pronounced dead.
A police source said the man had gang affiliations.