Obama decided to extend his Las Vegas vacation for the whole weekend. You know what that means don't you? Aside from Moochelle gobbling up the food, King Hussein Obama decided to go golfing. It's a little chilly in Las Vegas, but not nearly as bad as the east coast. From White House Dossier:
President Obama today is playing golf at the Shadow Creek golf club in North Las Vegas, reputed to be the nicest golf course in Vegas. It's 55 degrees and mostly sunny.

At 44 degrees, it's a little too cold today in the Washington area for a comfortable round.

This is the 47th time he's played this year and the 204th outing of his presidency.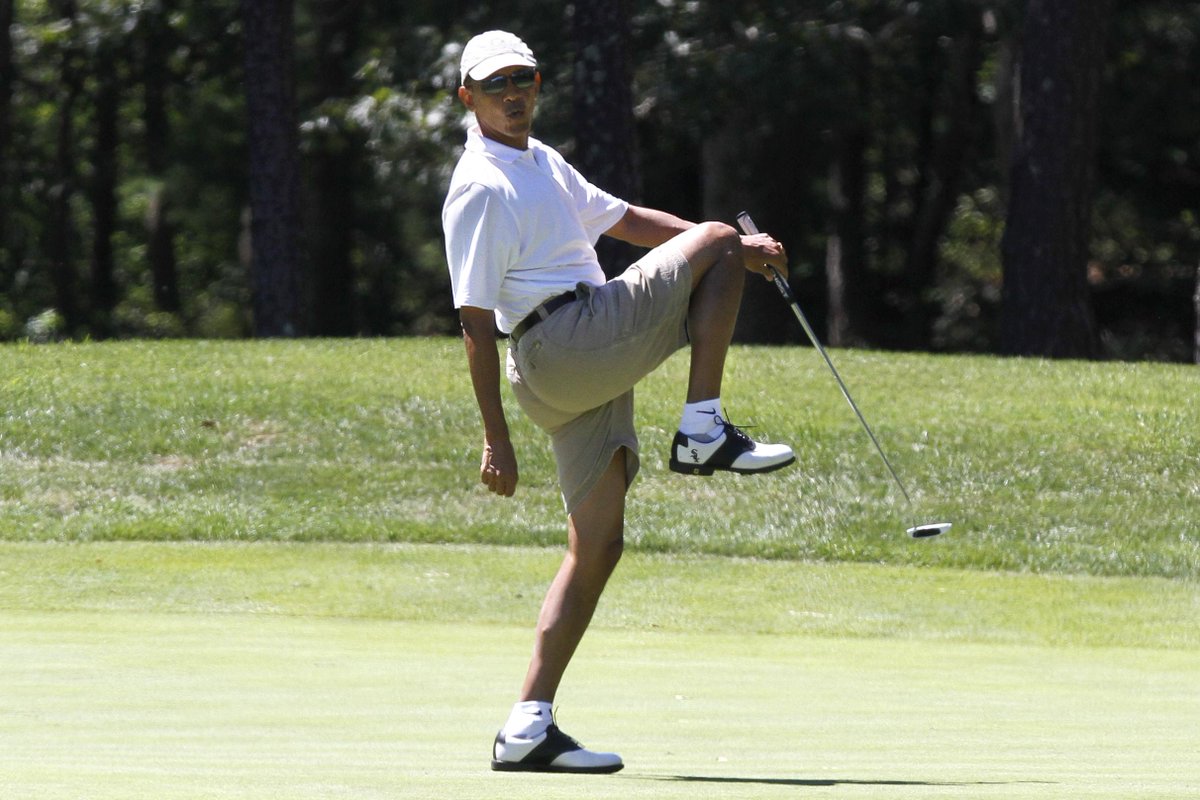 Obama continues Las Vegas vacation with golf
I wonder if his caddy was an illegal alien who granted him amnesty.