Megyn Kelly once again bashed Donald Trump while defending Mexican supremacist Jorge Ramos, despite not waiting until being called on. Last night Megyn Kelly had leftist and CNN reject Howie Kurtz to react to Trump basically deporting Jorge Ramos from his press conference in Iowa. So as is typical of Megyn Kelly, she took Ramos' side, saying:
Megyn Kelly defends Mexican supremacist Jorge Ramos Video: Mofo Politics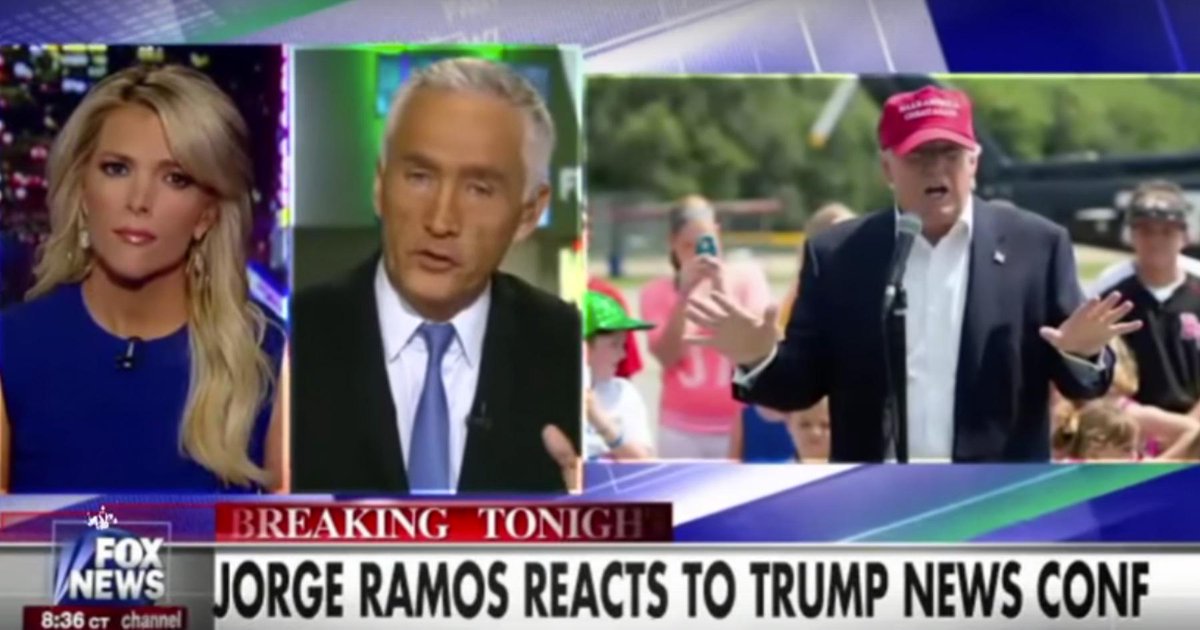 You can't just be throwing out the reporters, uh, even if they're out of order!

On Trump's ongoing ban of the Des Moines Register…

That is not alright. You may not– because in the end, the press is unified against people in positions of power.
I guess this is why Trump just can't the Megyn Kelly kerfuffle go. She continues her biased editorializing posting as a 'good journalist.'
Seems as if Megyn Kelly is really having a bad month. First the embarassment at the GOP debate, then the surprise 'vacation' and now Donald Trump's continued climbing in the polls as Jeb Bush craters. Poor Megyn.