Can't get enough Trump ass kissing on Fox News? Then you are in luck. Starting with Fox News Sunday this morning, and continuing tonight with Greta and tomorrow with both Van Susteren and Hannity, you get a Trump buffet!
In case you can't get enough of Donald Trump on Fox News..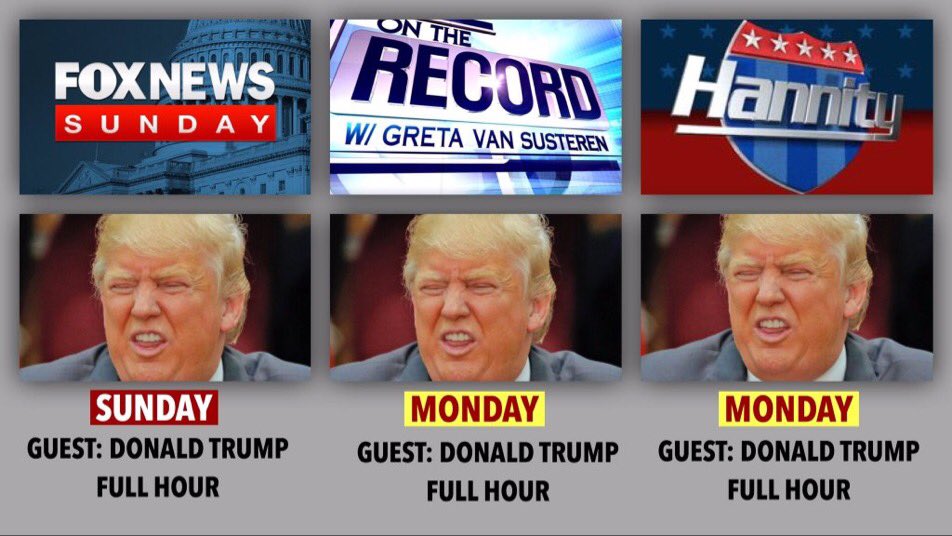 You were where Hannity and Greta's bread is buttered. Chris Wallace was surprisingly ass kissing of Trump earlier today too. It looks like Fox News realizes that their dream ticket of Jeb Bush and Marco Rubio isn't really going to happen. Even at a contested convention.