How's this for media credibility? George Stephanopoulos who in the 1990's Worked as press secretary and Senior Advisor on Policy and Strategy for Bill Clinton landed in the perfect place. The lead "reporter" for corrupt, progressive biased ABC News. Now, to top it off Stephanopoulos interviewed Hillary Clinton (which of course will turn out to be a softball interview) for this Sunday's new show. Isn't there a conflict of interest there? I guess it doesn't really matter. Everyone else at ABC would fawn all over Hillary Clinton just as badly as Stephanopoulos.
Conflict of interest! ABC's Stephanopoulos who worked for Bill Clinton interviewing Hillary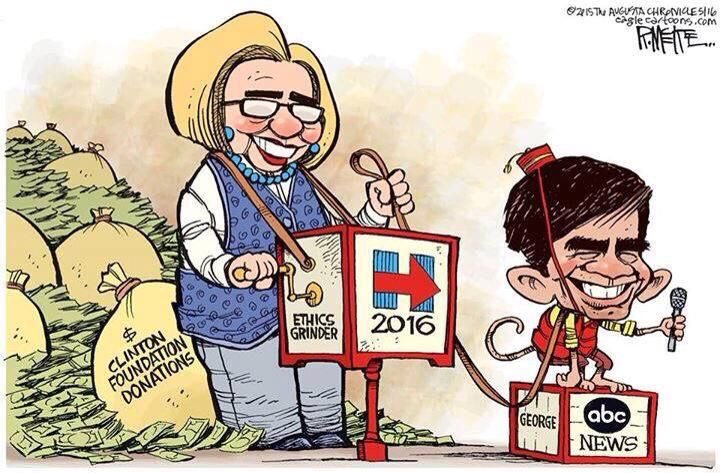 SUNDAY EXCLUSIVE: @GStephanopoulos goes one-on-one with @HillaryClinton, only on @ThisWeekABC. pic.twitter.com/3tF8WjP5PK

— ABC News (@ABC) June 4, 2016
No ethics, no integrity and no trust can be given to the corrupt progressive media. Journalism officially died in 2008 when the press wet themselves over Obama. Eight years later, look what we got for the media's bias.