After initially balking at classifying the #blmkidnapping a hate crime, the Chicago Police have finally determine that the #blmkidnapping and torture of a special needs white man by four black leftist thugs was in fact a hate crime. Good for the Chicago police. Now, will the absolutely corrupt media report on this hate crime? Obama still silent BTW.
#BLMKidnapping classified as hate crime by Chicago police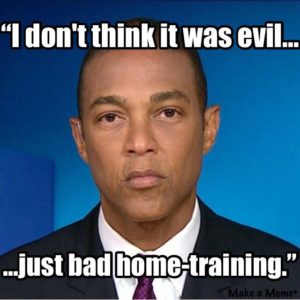 Chicago police determine the attack is a hate crime. Justice will be served. pic.twitter.com/76nfuuZwGf

— Kassy Dillon (@KassyDillon) January 5, 2017
Hate-crime charges filed in attack on mentally disabled man https://t.co/kpyPCAsKE9 pic.twitter.com/wqUzIRNaWS

— connectLocal (@connectlocal) January 5, 2017
@Rockprincess818
1) Suspects: 4 Black teens
2) Victim: 1 White special needs man
3) Crimes: Kidnapping, Battery
4) Motives: Race, politics

— Shipmate (@ThisManJokesBad) January 5, 2017
Hmmm… it seems to fit the very definition of hate crime, but let us not jump to conclusions… pic.twitter.com/OjEG7ANPOz

— Alejandro Argandona (@Toshi_TNE) January 5, 2017
Don't worry though. CNN and Don Lemon don't think the four black leftist thugs who yelled fucked Trump and Fuck White People while torturing this special needs individual aren't evil or something.