With the photo of ISIS terrorist Esteban Santiago in a Muslim Keffiyeh circulating on social media, the media is doing all they can to hide the fact that Esteban Santiago is a Muslim convert. It's gotten so ridiculous that CNN has taken the color photo of Esteban Santiago Keffiyeh and turned it black and white to make it appear to be just a regular part of his clothes. Check this out:
Law enforcement sources identify suspect in Fort Lauderdale airport shooting as Esteban Santiago. https://t.co/fVyxeqiqCv pic.twitter.com/Bfys79gqx0

— CNN Breaking News (@cnnbrk) January 6, 2017
CNN white-washes Esteban Santiago Keffiyeh photo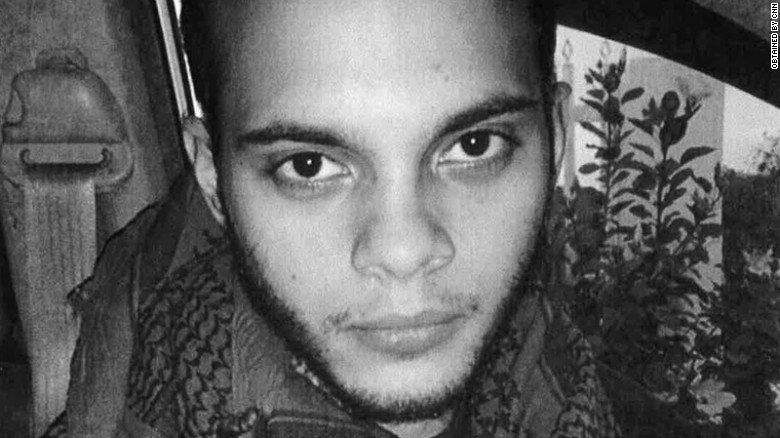 What is this? The 1950's? We actually have color photos and color TVs now CNN! You can't white-wash the Muslim Keffiyeh off Esteban Santiago no matter how hard you try. CNN is once again despicable. As if their election coverage and defending of the Chicago black leftist thug torture wasn't bad enough. Now they are trying to white-was a terrorist's Keffiyeh. This is CNN.
They can't use the low bandwidth excuse either. We aren't on dial-up modems anymore either.