MTV's black racist Ira Madison III tweeted (then deleted) a racist tweet about Jeff Sessions's Asian Granddaughter. Yet again, the racist leftist progressives of MTV spew their true identity as speaking about racism, but being the real racists themselves. Here is the new deleted MTV black racist Ira Madison III tweet:
Ira Madison MTV: Sessions should return Asian granddaughter to Toys R Us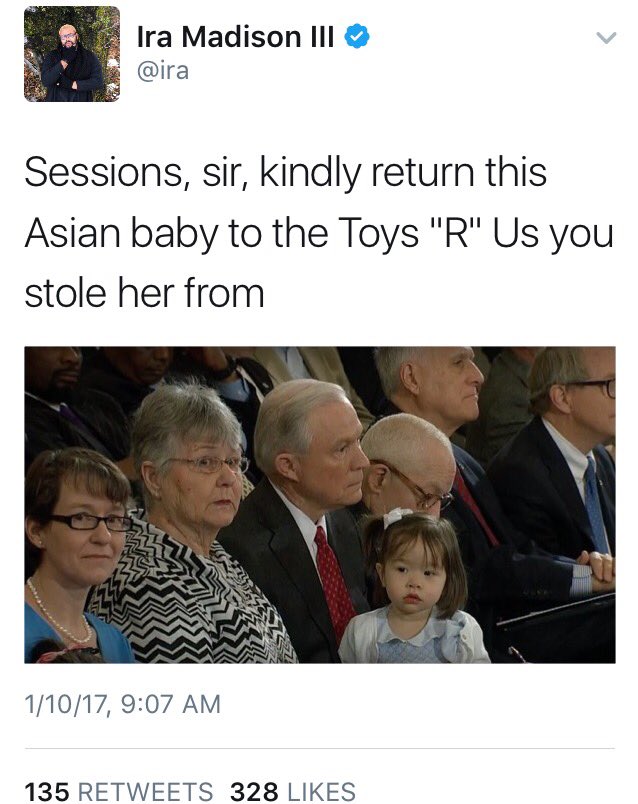 Good thing Sessions is a Republican. Had a conservative said this about any of Obama's cabinet nominees, they'd be tarred, featured, and stained for live over a racist comment like that. But since Ira Madison is black and is with leftist MTV (which used to be good in the 1980's and 90's), it will just pass and no on will hold Madison accountable for his disgusting racism.
I really wish people would start holding these leftist racists accountable for their actions or tweets. And no, I'm not preaching violence. Any program featuring Ira Madison on MTV should have all their sponsors boycott until this piece of shit is fired.