Just as expected, once Alex Acosta was named to replace Andy Pudzer as Trump's Labor Secretary pick, the left wing media smears have already began. I guess if we use the logic of these same media hacks who are now attacking Acosta, they must be anti-Hispanic and anti-Cuban. Alex Acosta was Assistant Attorney General for the Civil Rights Division of the United States Department of Justice on August 22, 2003. He also the U.S. Attorney for Southern District of Florida. And then we have these media smear stories:
Media smears begin against Alex Acosta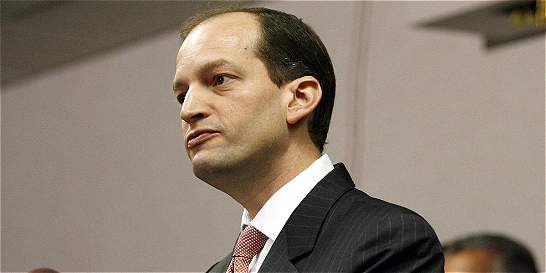 Trump labor nominee oversaw challenged plea deal in billionaire's underage sex case https://t.co/uYnhiyJ7UU via @joshgerstein pic.twitter.com/2HXWRxw4aL

— POLITICO (@politico) February 16, 2017
I'll admit, I don't know much about Alex Acosta, but the facts the leftist media hacks are already starting to smear him, just minutes after he was picked by Trump scores points with me.