Over the weekend it was reported that by September, Tomi Lahren would likely be gone from TheBlaze. Now, it looks like it could be sooner. After going on The View last week and claiming to be pro-choice, Tomi Lahren has been "suspended" by Glenn Beck from TheBlaze.
Regardless if you are pro-life or not, I don't think being suspended without pay is justified here. Tomi Lahren didn't bash the nut job Glenn Beck, or TheBlaze.
Glenn Beck suspends Tomi Lahren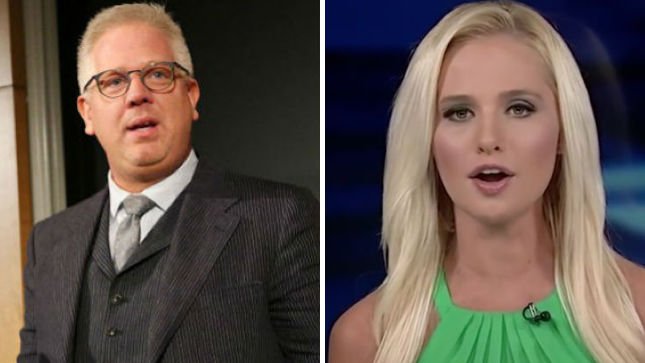 Political commentator Tomi Lahren has had her show suspended by conservative media company The Blaze, multiple sources with knowledge of the situation confirmed to The Daily Caller.

The suspension is in effect for at least one week, according to TheDC's sources. A source with direct knowledge of the situation previously told TheDC that Lahren's contract with the company goes until September, but that she may leave the company before then.

Lahren's inflammatory style placed her at odds with other employees at The Blaze, as previously reported by TheDC. Tensions were high between Lahren and her coworkers at The Blaze even before she called pro-life conservatives hypocrites in an appearance on The View on Friday.

She is expected to leave The Blaze by September at the la
I don't agree with Lahren's apparently new found stance on being pro-choice, but that's my opinion. But really Beck? Suspension?
I wonder if Beck will let her out of her contract earlier than September. I wonder if Fox News will pick up Lahren to replace the boring Martha MacCallum at 7pm.