I had to do a double take when I saw this. The New York Times has written an opinion piece telling Democrats to quit being the party of abortion! Seriously!!
Shocker! New York Times says Democrats must stop being abortion party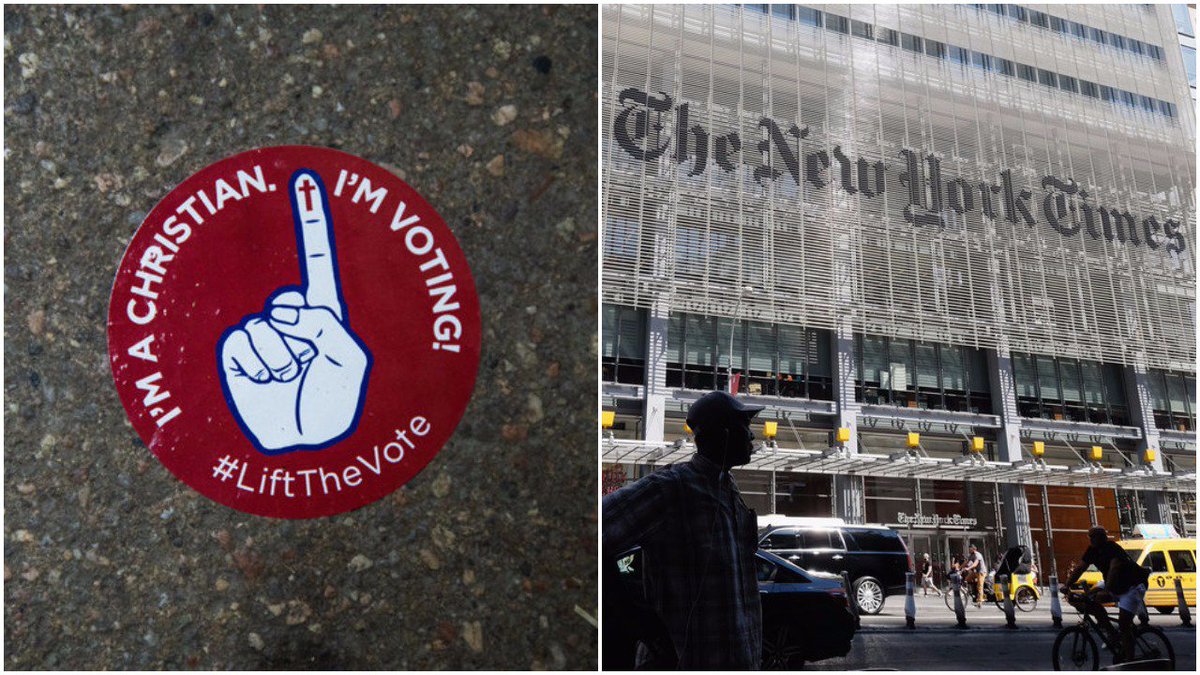 When I came to this country from Ireland some 45 years ago, a cousin, here 15 years before, advised me that Catholics vote Democratic. Having grown up in the Irish Republic, I was well disposed to Republican Party principles like local autonomy and limited government. Yet a commitment to social justice, so central to my faith, seemed better represented by the Democratic Party. I followed my cousin's good counsel.

But once-solid Catholic support for Democrats has steadily eroded. This was due at least in part to the shift by many American Catholic bishops from emphasizing social issues (peace, the economy) to engaging in the culture wars (abortion, gay marriage). Along the way, many Catholics came to view the Democrats as unconditionally supporting abortion.

Last year's election was a watershed in this evolution. Hillary Clinton lost the overall Catholic vote by seven points — after President Obama had won it in the previous two elections. She lost the white Catholic vote by 23 points. In heavily Catholic states like Pennsylvania, Wisconsin and Michigan, she lost by a hair — the last by less than 1 percent. A handful more of Catholic votes per parish in those states would have won her the election.