Two of the three London Bridge terrorist's names have been released. Khuram Shazad Butt was a refugee to the UK from Pakistan. The other named terrorist was Rachid Redouane. He was of Moroccan and Libyan descent. The terrorists weren't Christian, Jewish, Amish or Buddhist as the left and media had hoped they'd be.
Khuram Shazad Butt et Rachid Redouane, 2 des 3 assaillants de Londres. Halte à la rasoirophobie ! pic.twitter.com/SsIJBZyBUN

— Pont d'Arcole ن ?? (@PtdArcole) June 5, 2017
Khuram Shazad Butt London terrorist refugee from Pakistan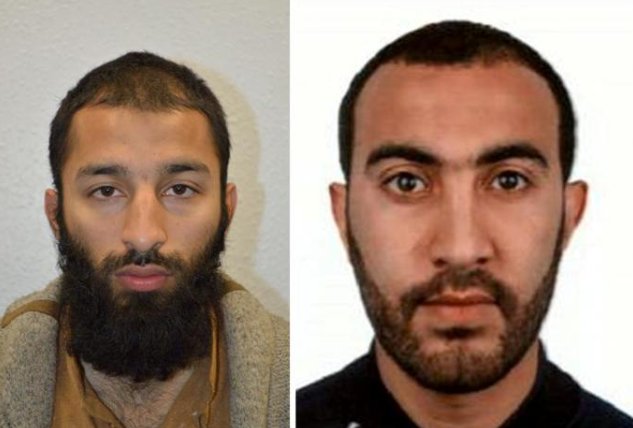 * Breaking News *

First two London attackers named as:

Rashid Redouane and Khuram Shazad Butt.

British my arse.

— England My England (@WantEnglandBack) June 5, 2017
BREAKING: Police have named two London Bridge attack suspects: Khuram Butt and Rachid Redouane. Both were killed by police after the attack.

— AJ+ (@ajplus) June 5, 2017
Police have named 2 attackers. Khuram Butt and Rachid Redouane. Butt was known to MI5 and police. Investigated in 2015

— Danny Shaw (@DannyShawBBC) June 5, 2017
Sky sources: Rachid Redouane was the terrorist found in possession of an Irish ID card. He lived in Rathmines, Dublin until late 2016.

— David Blevins (@skydavidblevins) June 5, 2017
Khuram Shazad Butt has even been reported to as working at Kentucky Fried Chicken in the UK. Imagine that.