This whole Natalia Veselnitskaya story is getting more fishy by the hour. Why did the Russian lawyer meet with John McCain in New York in December of 2015? You remember Songbird John McCain right? One of the left's biggest "Republican" allies on the Hill and especially in this Trump-Russia farce?
Why did Natalia Veselnitskaya meet with John McCain in 2015?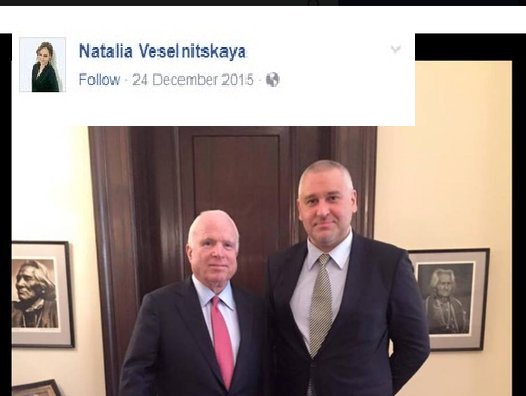 Natalia Veselnitskaya posted a pic from inside McCain's office in Dec 2015 pic.twitter.com/tD7jD8olju

— Jack Posobiec 🇺🇸 (@JackPosobiec) July 12, 2017
Trump of course announced he was running for President in June of 2015. This is all beginning to look like a set up of Trump Jr. Democrats and slimy Republicans like McCain were all in on it. Too bad for them Trump Jr. did nothing illegal by meeting with Natalia Veselnitskaya. It's just another thing for the corrupt media to go on about with Russia. Little Songbird John McCain needs to answer some questions about this.