This is hilarious and total hypocrisy by Women's March leftists "protests" of the NRA today. The gun grabbing, anti-NRA hypocrites hired armed guards for protection while they protested the right of American's to arm themselves with guns for protection.
Anti-NRA leftist Women's March hires armed guards for protection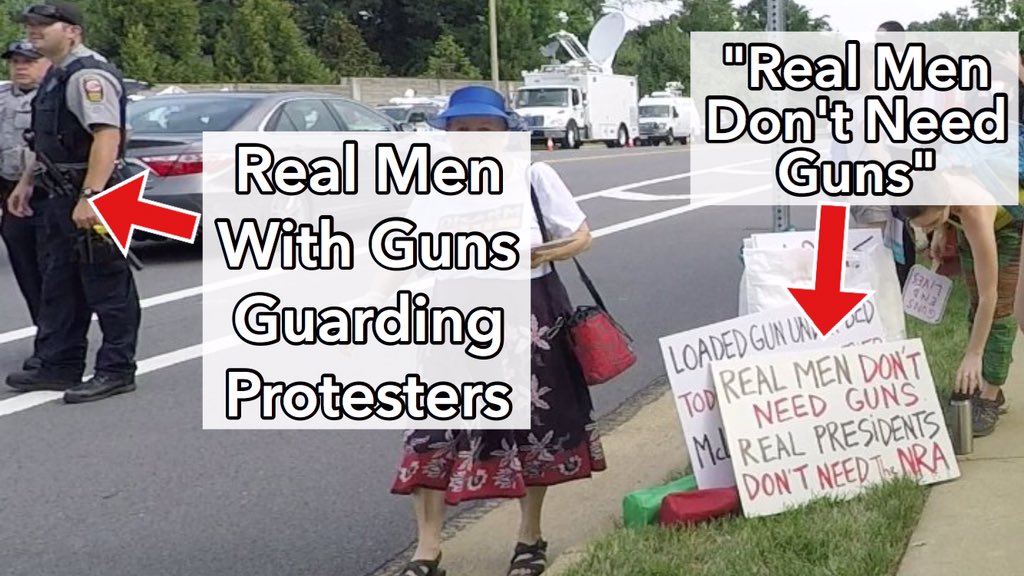 #NRA2DOJ: "Real Men Don't Need Guns"

Also #NRA2DOJ: Men with guns are protecting the leaders of the @womensmarch

Nuclear-level hypocrisy pic.twitter.com/sprcdJPTBw

— Cameron Gray (@Cameron_Gray) July 14, 2017
If you Women's March hypocrites hate guns so much, then why do you need armed protection for yourself? Wouldn't all your "love" and fists be protection enough for you? Why do you need armed guards if the NRA and Americans who support the 2nd Amendment is so bad?