Alisyn Camerota wasn't the only CNN hack journalist to delete their Twitter account this week. So too did CNN "journalist" Rashard Elijah. Why did he delete his account? Probably because it was loaded with racist and homophobic tweets that seem to represent not only what Rashard Elijah is all about, but CNN too. Rashard Elijah is also apparently a big fan of rapists. No wonder CNN is the Clinton News Network. Here are a few of those now scrubbed tweets:
Rashard Elijah – CNN journalist is a racist and homophobe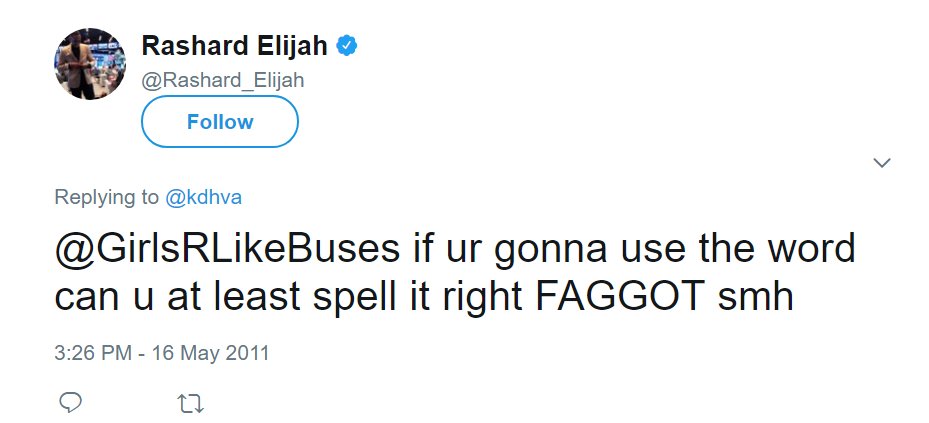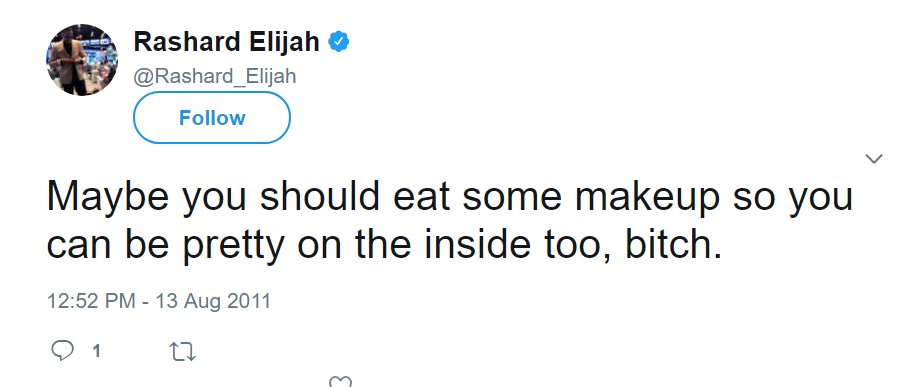 CNN has been silent about Rashard Elijah's hate tweets. Just like they were for 24 hours after Kathy Griffin tweeted that mocked beheaded Trump head. The difference is Griffin was on CNN once a year, on New Years Eve. This idiot is a full time CNN "journalist." I guess rape jokes, homophobia and racism are all represented by CNN. If they didn't agree with their own employees hate, don't you think they'd say something about it? No one is asking for this rape joker, racist, homophobic to be fired or anything. A simple statement from CNN stating their position on the matter would help. I guess we all know where their bread is buttered.