Be it the House or Senate, RINOs in Congress are really no better than Democrats. They stick it to Trump and the conservative voter will palling around and voting for Democrat piles of crap. These are the top 25 RINOs, as rated by Conservative Review that need to be replaced. I bet you can guess at least most of the names on this list.
The top 25 RINOs that need to be replaced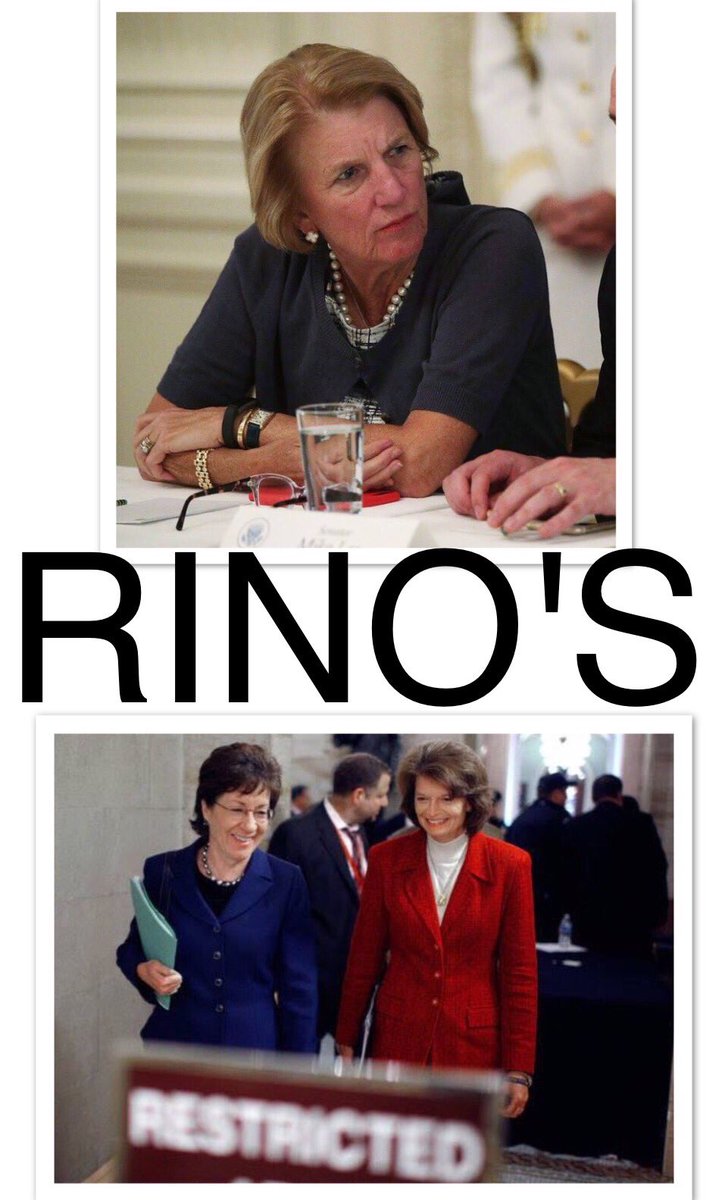 1. Paul Ryan
Representative from WI
18 years in DC

2. John McCain
Senator from AZ
30 years in DC

3. Lisa Murkowski
Senator from AK
14 years in DC

4. Lindsey Graham
Senator from SC
14 years in DC

5. Thad Cochran
Senator from MS
38 years in DC

6. Mitch McConnell
Senator from KY
32 years in DC

7. Orrin Hatch
Senator from UT
40 years in DC

8. Kevin McCarthy
Representative from CA
10 years in DC

9. Lamar Alexander
Senator from TN
14 years in DC

10. Bob Corker
Senator from TN
10 years in DC

11, Susan Collins
Senator from ME
20 years in DC

12. Tom Cole
Representative from OK
14 years in DC

13. Jeff Flake
Senator from AZ
4 years in DC

14. John Cornyn
Senator from TX
14 years in DC

15. Peter King
Representative from NY
24 years in DC

16. Mike Simpson
Representative from ID
18 years in DC

17. Harold Rogers
Representative from KY
36 years in DC

18. Don Young
Representative from AK
43 years in DC

19. Rob Portman
Senator from OH
6 years in DC

20. Cathy McMorris Rodgers
Representative from WA
12 years in DC

21. Johnny Isakson
Senator from GA
12 years in DC

22. Richard Burr
Senator from NC
12 years in DC

23. Charlie Dent
Representative from PA
12 years in DC

24. Susan Brooks
Representative from IN
4 years in DC

25 Shelley Capito
Senator from WV
16 years in DC
Most of these clowns are from conservative states like Idaho, Oklahoma, Arizona, Tennessee, West Virginia, Kentucky, Georgia. etc. Hey hey, ho ho, liberal RINOs have got to go!