You just got to love the peace, love and tolerant left. Egged on the media, protesting at Union Square in New York City pulled a Kathy Griffin and put a beheaded Donald Trump head on a pike, dripping in blood earlier today. As usual, this goes unreported by the corrupt media.
Leftists put Donald Trump's head on a pike in Union Square NYC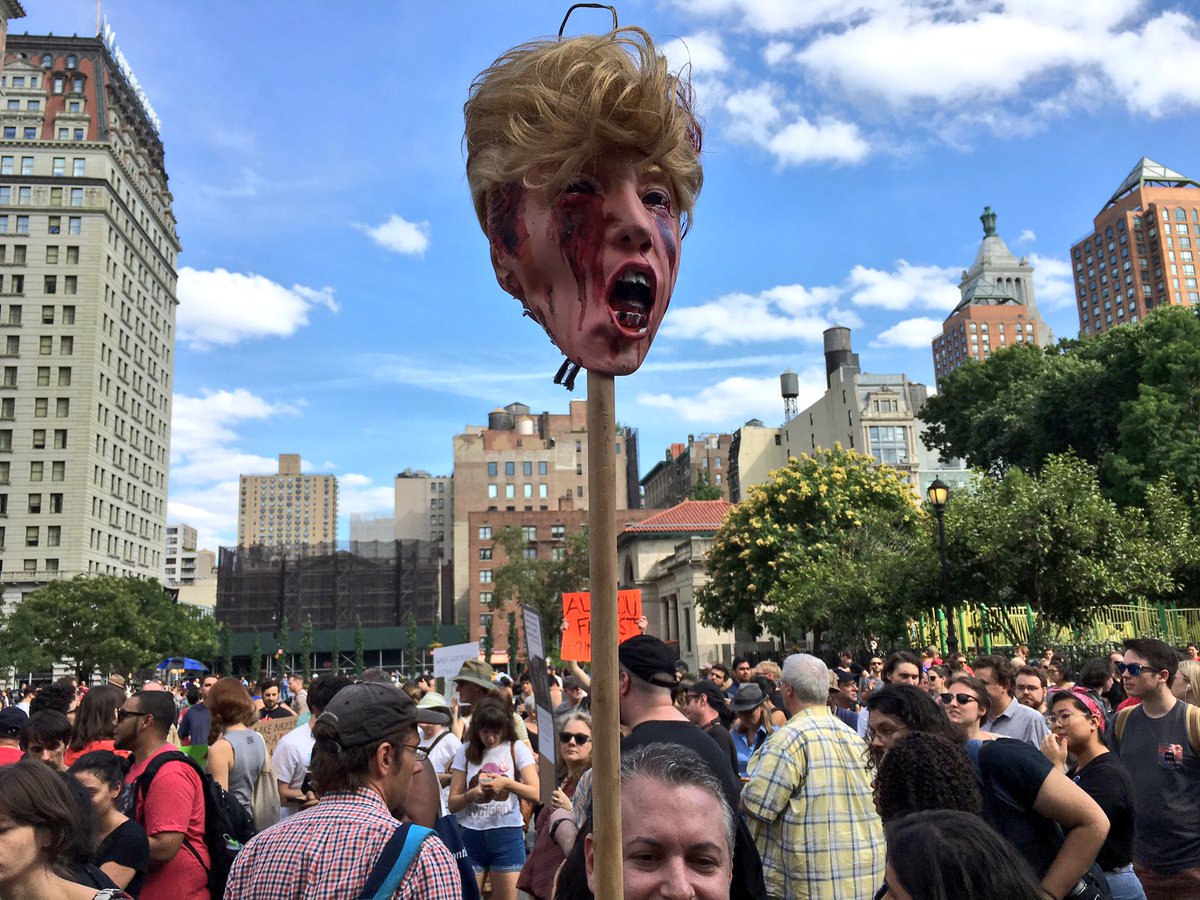 The hag holding the Trump head on a pike looks just as ugly as Kathy Griffin too. Must be a Democrat thing. Could you imagine if a protest against OBama or black lives matter terrorists had Obama's head on a pike dripping in blood while he was President? Think about it.