The ghouls at CBS are really excited for Iceland. They are aborting any babies that may have down syndrome in the country, virtually eliminating them. That's called eugenics folks, but leftists, like those at CBS can't seem to contain their excitement. If Democrats had their way in this country, you'd see the same thing. CBS even notes in their abortion puff piece that 67% of babies with Down syndrome have been 'terminated' by 67% since 1995.
Iceland is on pace to virtually eliminate Down syndrome through abortion. #CBSNOA learns more, tonight at 10pm ET/PT https://t.co/EB6BKgQFN3 pic.twitter.com/SOKU7oe6a3

— CBS News (@CBSNews) August 15, 2017
CBS excited that Iceland has virtually eliminate Down syndrome through abortion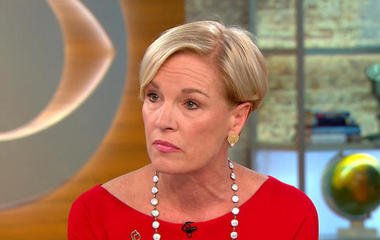 "CBSN: On Assignment" headed to Iceland with CBS News correspondent Elaine Quijano to investigate what's factoring into the high termination rates.

Using an ultrasound, blood test and the mother's age, the test, called the Combination Test, determines whether the fetus will have a chromosome abnormality, the most common of which results in Down syndrome. Children born with this genetic disorder have distinctive facial issues and a range of developmental issues. Many people born with Down syndrome can live full, healthy lives, with an average lifespan of around 60 years.

Other countries aren't lagging too far behind in Down syndrome termination rates. According to the most recent data available, the United States has an estimated termination rate for Down syndrome of 67 percent (1995-2011); in France it's 77 percent (2015); and Denmark, 98 percent (2015). The law in Iceland permits abortion after 16 weeks if the fetus has a deformity — and Down syndrome is included in this category.