If Trump and McConnell are really pissed at each other as the New York Times anonymous story yesterday suggested, it looks like Trump will win this battle. Mitch McConnell's approval ratings in his home state is at a pitiful 18%. Kentucky of course is a deep red state and has Trump at 60% approval.
Mitch McConnell approval ratings nationally fall to a stunning 9%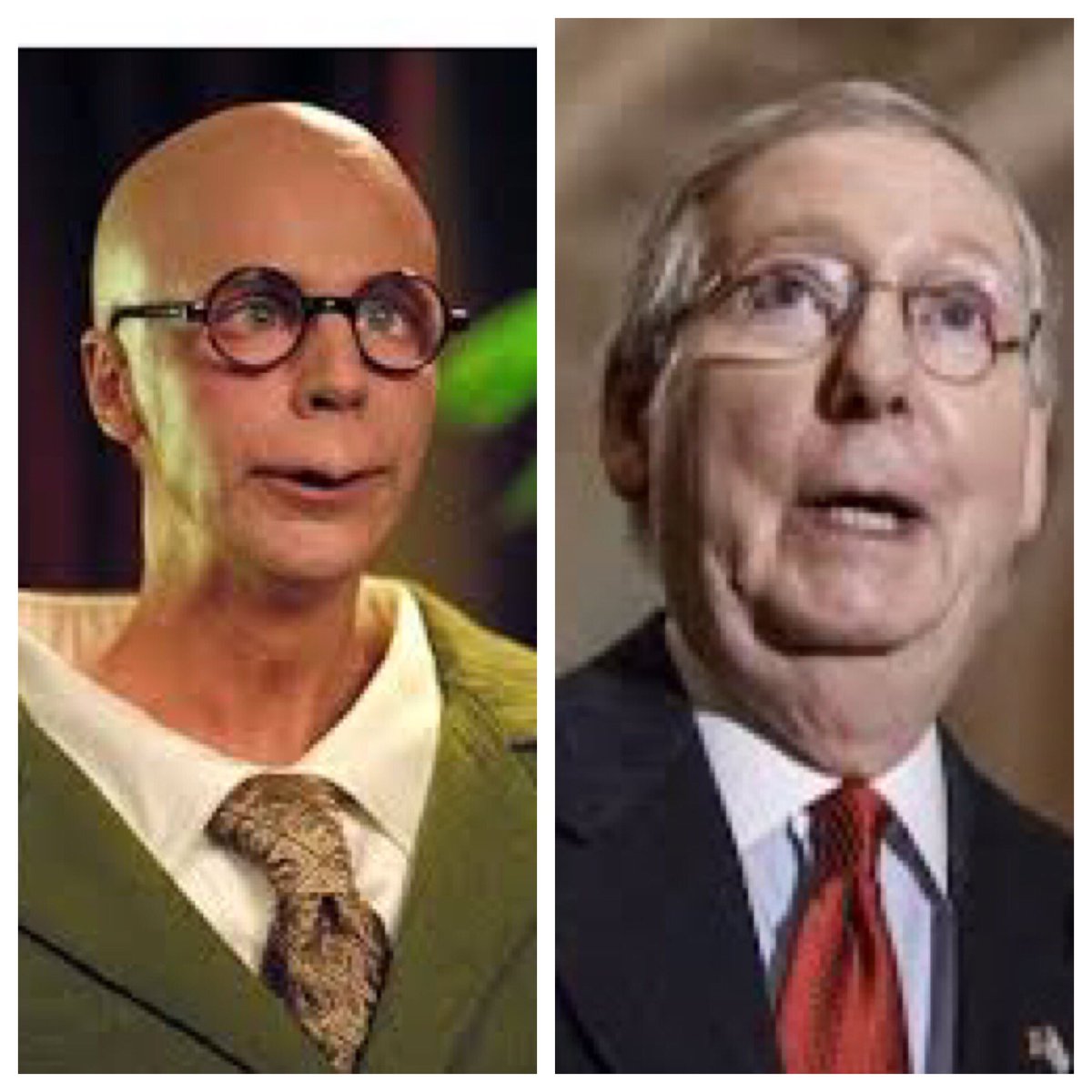 Now comes the national poll on Mitch McConnell, polling more "moderate" Republicans not in Kentucky. McConnell's already dismal approval ratings falls to a stunningly low 9% nationally. Think about it. Barely 1 in 10 people in the entire country approve of Mitch McConnell. This is easily the worst polling numbers a Senate Majority Leader has ever had in the history of polling. Even Harry Reid wasn't this bad.
Why is it the Republicans always have the worst possible leaders in Congress? Years ago it was pedophile Dennis Hastert as House Speaker. Then it was the old, orange drunk and mentally unstable John Boehner. Now, the Speaker of the House with historic Republican majorities is none other than the weak, Eddie Munster look-a-like Paul Ryan..
In the Senate. It's old, crusty Mitch McConnell who has been in the Senate since 1985 and has never accomplished anything in his 32+ years in the Senate. It's about time Republicans actually got real leaders when they hold leadership positions. They keep this up with hacks like McConnell and Ryan and they will lose their majorities. People don't like do nothing Congress.