I'll give the media a break today for not covering the AntiFa Democrat terrorist violence in Portland today. The Hurricane in Florida should take up all the media time. It's not like the national media would have covered these seven freaks getting arrested in Portland for left wing violence anyway. Take a look at the mug shots of these left wing terrorists who call themselves AntiFa and represent the Democrat party. All trust fund babies living in mommy's basement.
Seven AntiFA terrorists arrested in Portland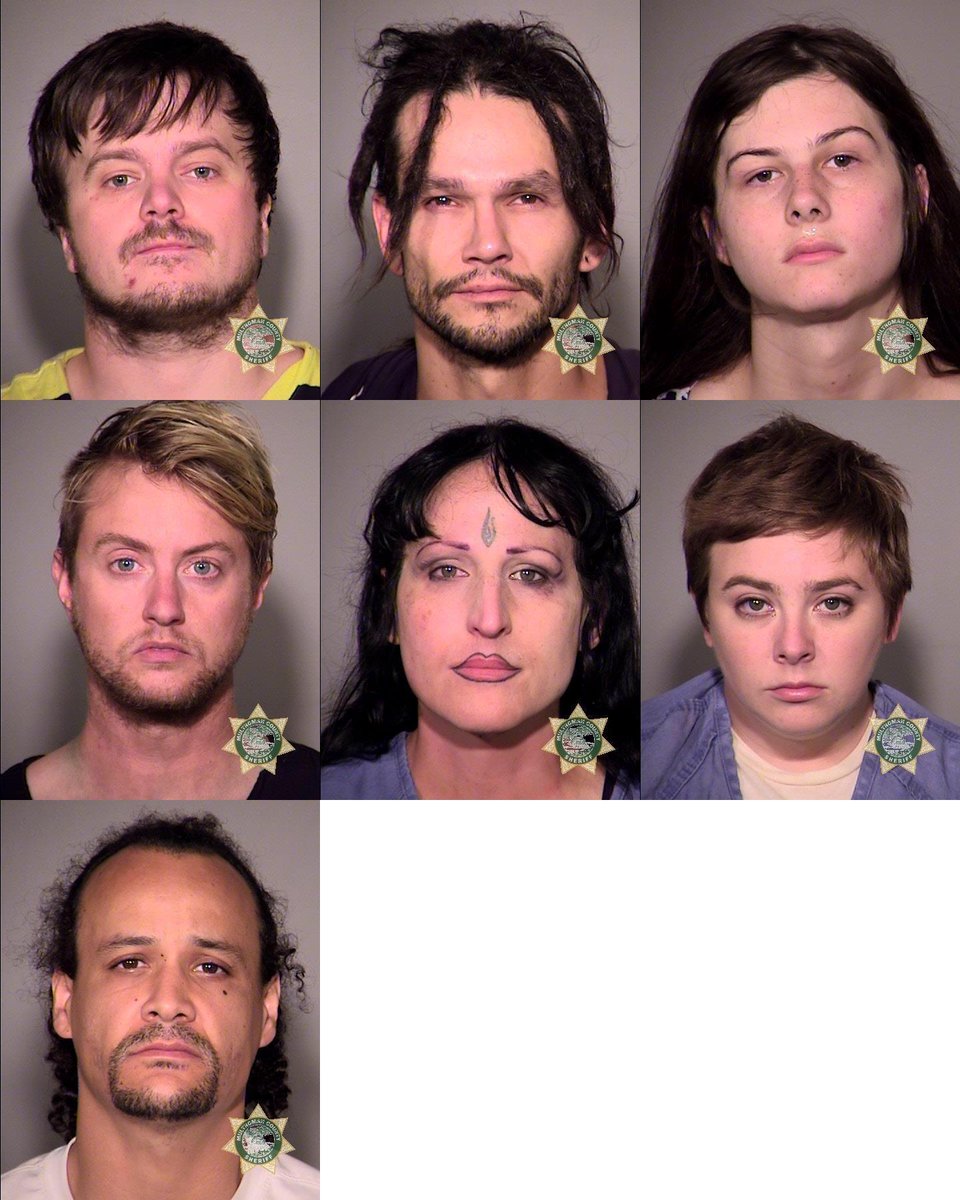 The AntiFa terrorists had various styles of weapons.
Multiple People Arrested During Protests in Downtown (Photo) https://t.co/FxVp67xS56 pic.twitter.com/UDoTt7ntPx

— Portland Police (@PortlandPolice) September 10, 2017
Projectiles were also being thrown by AntiFA left wing terrorists:
Projectiles being thrown at officers; officers detaining several people.

— Portland Police (@PortlandPolice) September 10, 2017
AntiFA terrorists weren't 'protesting' against white supremacy or Neo Nazis. It was a rally orgnaized BY AntiFA called "The Rally and March Against White Nationalism."