Looks like racist ESPN piglet Jemele Hill deleted her Trump is a white supremacist tweets. Apparently she thinks by deleting them, they will disappear forever. Sorry you fat racist Jemele Hill. Your tweets don't disappear completely. This is what ESPN supports:
Jemele Hill deleted these Trump-white supremacist tweets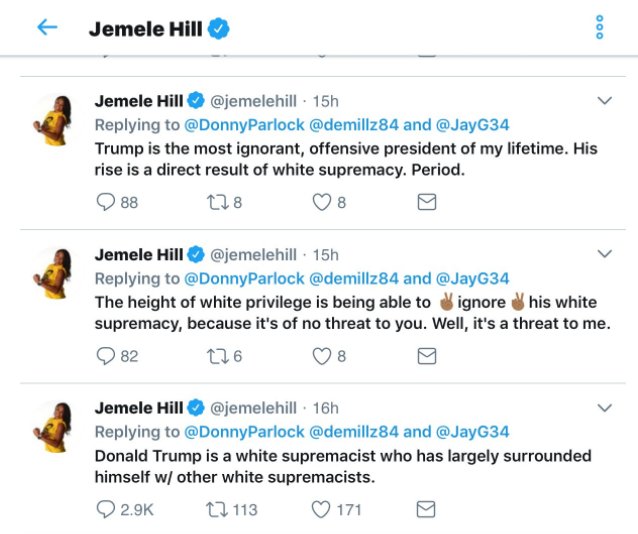 ESPN is owned by Disney/ABC so I guess it should not be much of a surprise they have replaced sports anchors and programming with left wing propaganda. Jemele Hill doesn't have the looks or brains to make it simply as a sportscaster. So she has to revert to the tired old liberal progressive, antiFA bs of Trump being a white supremacist. Someone should tell Trump's Jewish daughter, black, Asian and Latino cabinet secretaries that he's a white supremacist too.
I've seen calls to boycott ESPN over Jemele Hill and their left wing propaganda masquerading as sports. That's cool and all but I can't boycott something I never watch in the first place. If you really want to hurt ESPN/ABC/Disney, get a list of all of their sponsors, let them know you will no longer be buying their products as long as they run ads on ESPN and cut your cable.