Today, pedophile Seattle Democrat Mayor Ed Murray was forced to resign after a fifth person (his younger cousin) came forward and accused him of child molestation. Ed Murray isn't the only Democrat pedophile out there. Joe Biden who routinely liked to fondle kids during members of congress swearing in has gotten away with it for years. Anthony Weiner sexted teen age girls with his four year old son next time him. But those aren't the only Democrat pedophiles either.
There is even a social media group that calls itself HeartProgress that promotes Democrat, progressive values, along with pedophilia.
Democrats have a pedophilia problem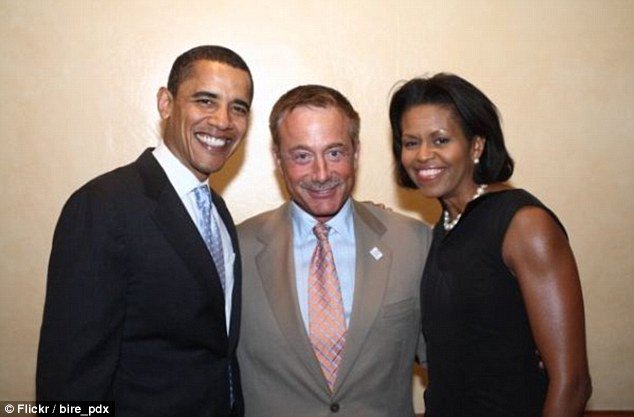 Jacob Schwartz, 29, was an up-and-coming young Democrat who worked on New York City Mayor Bill de Blasio's staff until he was arrested in May on child pornography charges in which he allegedly kept more than 3,000 images and 89 videos of pornographic acts committed by children.

Sen. Robert Menendez (D-NJ) is currently on trial facing federal corruption charges, which started in 2012 over allegations that he and another man were having sex with underage prostitutes.

The co-owners of backpage.com, a website allegedly directly linked to child prostitution and trafficking, gave lots of money to Democrats recently, including donations to:

David Garcia — a Democratic candidate for governor in Arizona
A political action committee backed by House Minority Leader Nancy Pelosi (D-CA)
The Arizona State Democratic Executive Committee
The Colorado Democratic Party
The Democratic Party of New Mexico
Two separate donations to Sen. Mark Udall (D-CO)
Two separate donations to Rep. Kyrsten Sinema (D-AZ)

And of course you have Jerry Sandusky. Though not a politician, he's still a registered Democrat and is a big supporter of "liberal" causes.

Convicted sex offender and longtime friend of former Democratic President Bill Clinton, Pedophile Jeffrey Epstein, was accused in January in a federal lawsuit of luring a woman into "his elaborate sex trafficking enterprise," the Daily Mail reported. "The lawsuit alleges that Epstein had a compulsive sexual preference for little girls as young as 13-years-old."

Last week, Democratic Connecticut Councilman Scott Chamberlain was forced to step down after photographs of him allegedly emerged on a private website for "furries," a weird subculture of people who dress up in furry costumes for sexual gratification.
Democrats have a pedophilia problem. No Democrats have ever distanced themselves from these sick people or HeartProgress. That tells you all you need to know about who Democrats truly are.