I generally feel bad for the people of Mexico City after that massive 7.1 earthquake on the anniversary of the 1985 quake. I'm obviously not a big fan of Mexico itself, or the illegals that flood here from there, but people are still people. I don't like to see people suffer, including people in Mexico. This is why I think Trump made the right decision to send search and rescue teams to Mexico City to try and help recover any life that could be buried under all that fallen rubble.
Trump sends search-and-rescue teams to Mexico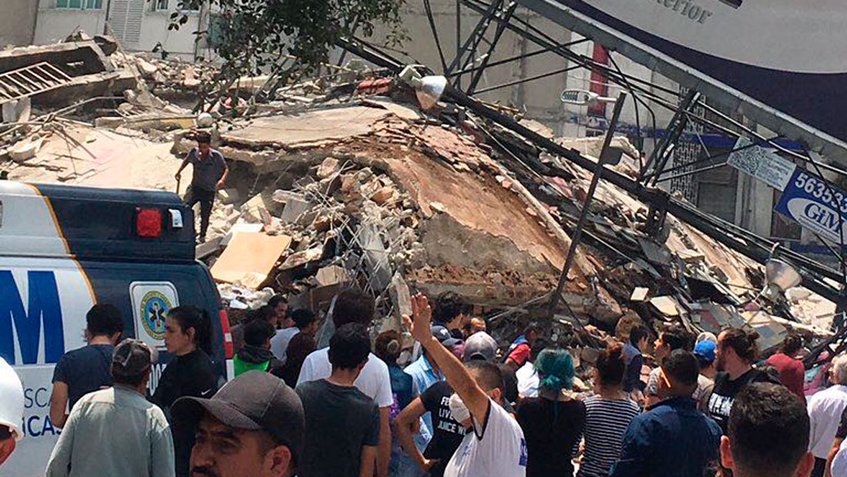 President Donald J. Trump spoke today with President Enrique Peña Nieto of Mexico to extend his condolences for the lives lost and damage caused by yesterday's earthquake in central Mexico.

The President offered assistance and search-and-rescue teams, which are being deployed now. The President also pledged to continue close coordination with Mexico as the two countries respond to the recent earthquakes and hurricanes.
I'm sure the left wing filth in this country, including to media will find some way to criticize Trump for doing this. But I'm personally glad he did.
The aftermath of a major earthquake is hell.