Unhinged and Lawrence O'Donnell (or basically anyone on MSNBC) go with each other like America and apple pie. O'Donnell is a lot like Bill O'Reilly during "WE'LL DO IT LIVE" on Inside Edition back in the early 1990's. O'Donnell apparently a sexist, doesn't like a woman talking in his earpiece.
Unhinged Lawrence O'Donnell meltdown on MSNBC leaked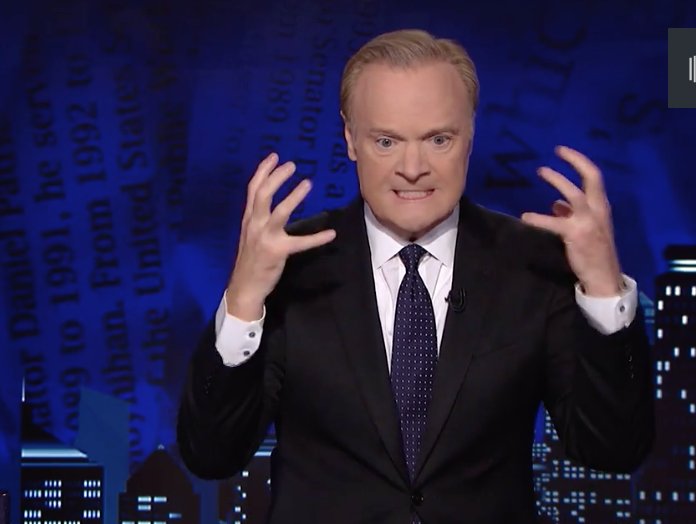 Leftists always complain about O'Reilly's profanity tirades in his Inside Edition metldown. Seems as if this is like a carbon copy with Lawrence O'Donnell has no problem spewing and yelling profanity either during his meltdown. But O'Donnell is different. He's a socialist Democrat and he's not on Fox News.
Here's just one excerpt from the video:
"STOP THE HAMMERING UP THERE. WHO'S GOT A HAMMER? WHERE IS IT? WHERE'S THE HAMMER? GO UP ON THE OTHER FLOOR. SOMEBODY GO UP THERE AND STOP THE HAMMERING. STOP THE HAMMERING. I'LL GO DOWN TO THE GODDAMNED FLOOR MYSELF AND STOP IT, KEEP THE GODDAMNED COMMERCIAL BREAK GOING. CALL FUCKING PHIL GRIFFIN, I DON'T CARE WHO THE FUCK YOU HAVE TO CALL. STOP THE HAMMERING. EMPTY OUT THE GODDAMNED CONTROL ROOM AND FIND OUT WHERE THIS IS GOING ON."
We ever got a "fucking sucks" from O'Donnell, just like O'Reilly. It's amazing how history repeats itself. All media hacks are arrogant snobs. This is the kind of talent that gets paid the big bucks by NBC. Well, him and Megyn Kelly.