They're back! Richard Spencer and his pansy little gang of white supremacists are back with their little tiki torches and out the Robert E. Lee statue in Charlottesville. chanting "You will not replace us." The Spencer gang are out their for only one reason, to rile nerves and give liberals another excuse to get violent.
Tiki torch wielding white men in Charlottesville at Robert E. Lee statue again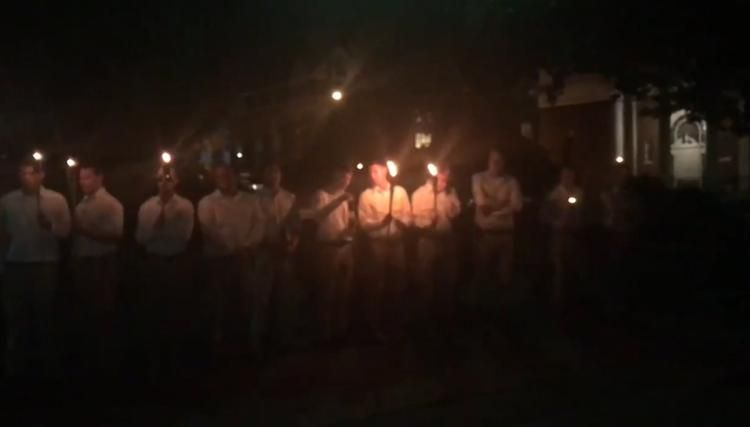 JUST IN: White supremacists brandishing torches return to Lee statue in Charlottesville https://t.co/yCAIE6jnNo pic.twitter.com/1RP5RDpxf6

— New York Daily News (@NYDailyNews) October 8, 2017
Richard Spencer and a gang of tiki torch wielding white men are in Charlottesville by Lee statue, chanting "You will not replace us" — again pic.twitter.com/ZVJ2OwBpnG

— Phil McCausland (@PhilMcCausland) October 8, 2017
Photo by @Jalane_Schmidt, who says Richard Spencer and 40-50 torch carrying alt-righters gathered in Emancipation Park. Said they'd be back. pic.twitter.com/mO9bwTWxvL

— C-VILLE Weekly (@cvillenews_desk) October 8, 2017
We'll see if this gives AntiFA an excuse to start getting out and bashing people's heads. Spencer and his "crew' are obviously starved for attention. With all the news being on hurricanes and shootings lately, Americans forgot about this little pansy and his pussy gang.