Democrat Harvey Weinstein, who has given over a million dollars to Democrats over his groping career in Hollywood was caught on audio by the New Yorker, admitting to groping Ambra Battilana Gutierrez. He also begged and pleaded with her to come up to his hotel room. The Democrat ticket for 2020 is looking more and more like Weinstein-Weiner 2020. This is your progressive values, on display from Harvey Weinstein.
Weinstein gropes Ambra Battilana Gutierrez, begs her to come to his room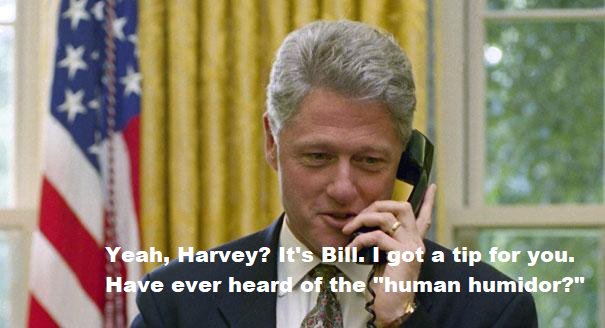 In March, 2015, Ambra Battilana Gutierrez, who was once a finalist in the Miss Italy contest, met Harvey Weinstein at a reception for "New York Spring Spectacular," a show that he was producing at Radio City Music Hall. Weinstein introduced himself to Gutierrez, who was twenty-two, remarking repeatedly that she looked like the actress Mila Kunis.
Following the event, Gutierrez's agency e-mailed to say that Weinstein wanted to set up a business meeting as soon as possible. Gutierrez arrived at Weinstein's office in Tribeca early the next evening with her modelling portfolio. In the office, she sat with Weinstein on a couch to review the portfolio, and he began staring at her breasts, asking if they were real. Gutierrez later told officers of the New York Police Department Special Victims Division that Weinstein then lunged at her, groping her breasts and attempting to put a hand up her skirt while she protested. He finally backed off and told her that his assistant would give her tickets to "Finding Neverland," a Broadway musical that he was producing. He said that he would meet her at the show that evening.
Instead of going to the show that night, Gutierrez went to the nearest N.Y.P.D. precinct station and reported the assault. Weinstein telephoned her later that evening, annoyed that she had failed to appear at the show. She picked up the call while sitting with investigators from the Special Victims Division, who listened in on the call and devised a plan: Gutierrez would agree to see the show the following day and then meet with Weinstein. She would wear a wire and attempt to extract a confession or incriminating statement.
The next day, Gutierrez met Weinstein at the bar of the Tribeca Grand Hotel. A team of undercover officers helped guide her through the interaction. On the recording, which I have heard in full, Weinstein lists actresses whose careers he has helped and offers Gutierrez the services of a dialect coach. Then he presses her to join him in his hotel room while he showers. Gutierrez says no repeatedly; Weinstein persists, and after a while she accedes to his demand to go upstairs. But, standing in the hallway outside his room, she refuses to go farther. In an increasingly tense exchange, he presses her to enter. Gutierrez says, "I don't want to," "I want to leave," and "I want to go downstairs." She asks him directly why he groped her breasts the day before.
"Oh, please, I'm sorry, just come on in," Weinstein says. "I'm used to that. Come on. Please."
"You're used to that?" Gutierrez asks, sounding incredulous.
"Yes," Weinstein says. He later adds, "I won't do it again."
After almost two minutes of back-and-forth in the hallway, Weinstein finally agrees to let her leave.