Meet the latest poster boy for the NFL (National Felons League) and the "systemic oppression" they suffer. He's Gerald McCoy and he's a Tampa Bay Buccaneers defensive lineman. McCoy is threatening an "uproar" if players are "forced" to stand for the National Anthem.
NFL Gerald McCoy: 'It's going to be an uproar' if players forced to stand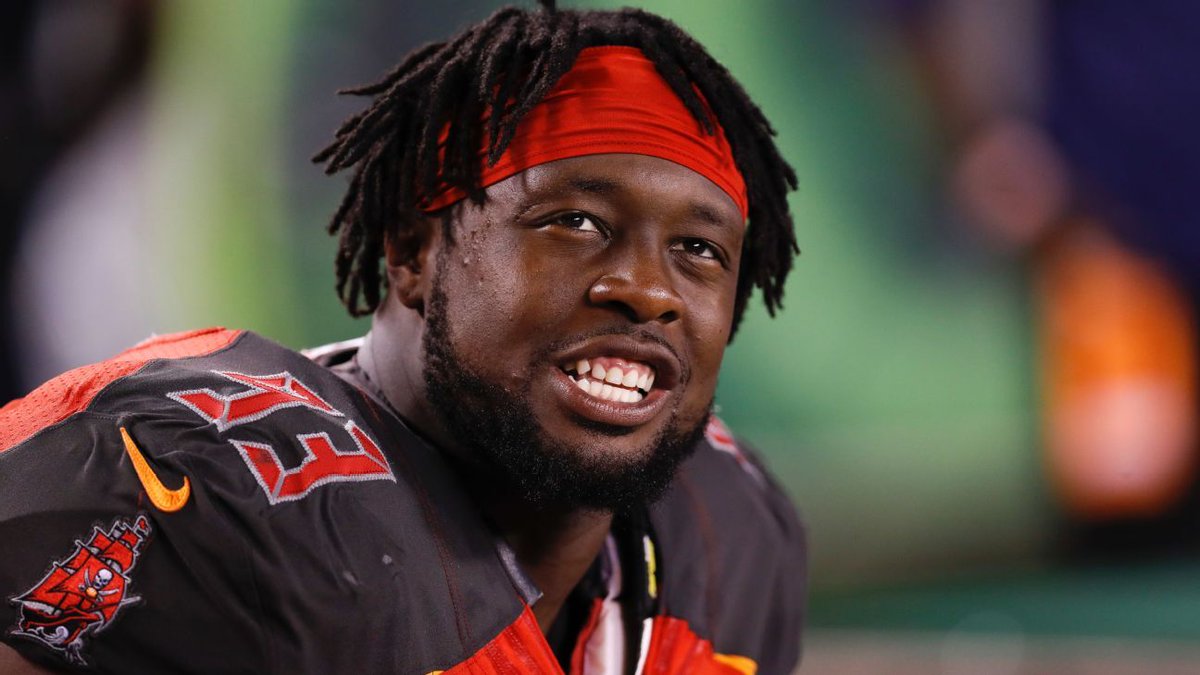 Gerald McCoy is so oppressed, he signed a 6-year, $95.2 million contract extension with Tampa Bay in October 2014. I feel his pain.
Tampa Bay Buccaneers defensive lineman Gerald McCoy, speaking on Adam Schefter's Know Them From Adam podcast, said he thinks there might "be an uproar" if NFL players are forced to stand for the national anthem.

"I don't think guys are gonna like it," McCoy said, when asked about the possible reaction from players. "I think it's gonna be an uproar if that is to happen because you're basically taking away a constitutional right to freedom of speech. If guys wanna have a, I guess you would call it a peaceful protest, I don't think it's right to take that away."

McCoy, an eight-year veteran and one of the Bucs' defensive captains, said he does not plan on kneeling during the anthem.

NFL commissioner Roger Goodell made it clear in a letter sent Tuesday to all 32 teams that he wants players to stand during the anthem. He did not provide specifics about how he intends to ensure it, but he wrote that it would "include such elements as an in-season platform to promote the work of our players on these core issues."