Old, senile drunk Hillary Clinton who just doesn't go away feel and broke her toe in the UK pimping her book.
Hillary Clinton falls again, breaks toe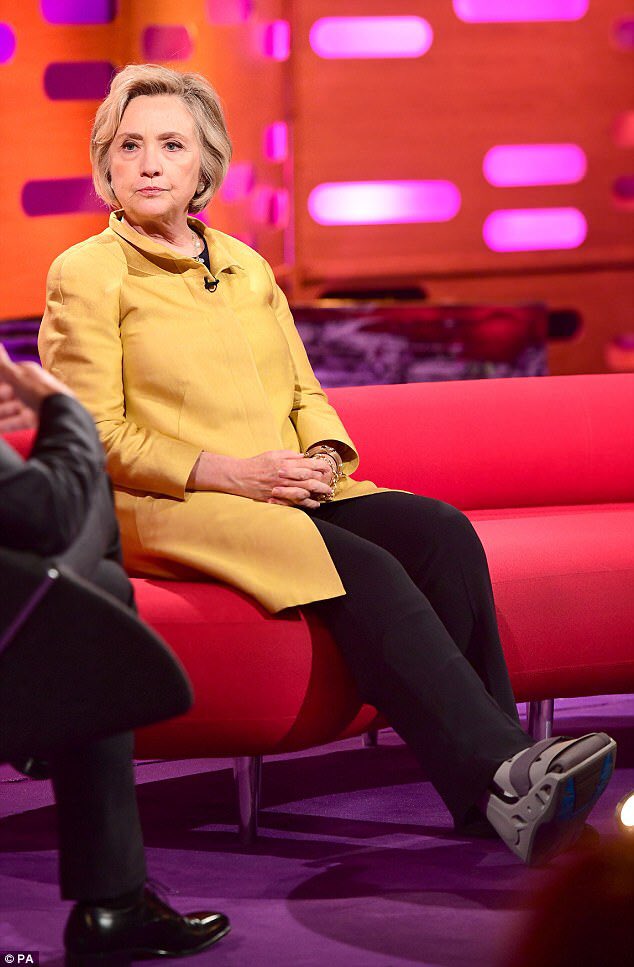 Hillary Clinton hobbled away from filming a British TV show interview on crutches Monday after breaking her toe falling down some stairs.

The former presidential candidate arrived wearing a surgical boot to the BBC program The Graham Norton Show, as she revealed she took a tumble in high heels while holding a cup of coffee.

The embarrassing fall forced her to pull out of a series of scheduled TV and radio appearances earlier today including ITV's This Morning and Woman's Hour on Radio 4.
Yet again, the election of Donald Trump helped this country dodge a real bullet. Imagine if the senile old drunk Hillary Clinton had one, had another one of her drunken stupor falls and Tim Kaine had to take over as Vice President. Yes, we really dodged a bullet with that election, despite what the fake news media and communist Democrats want you to believe.