Yesterday, Tucker Carlson revealed that he had been threatened by the Podesta brothers lawyer Venable LLP. Below is the letter that Podesta's lawyer Venable LLP threatening Tucker Carlson that if he didn't stop reporting on Tony Podesta and the corrupt Podesta brothers ties to Paul Manafort and the phony European Center for a Modern Ukraine group. Check it out below:
Here's the letter Podesta lawyer sent threatening Tucker Carlson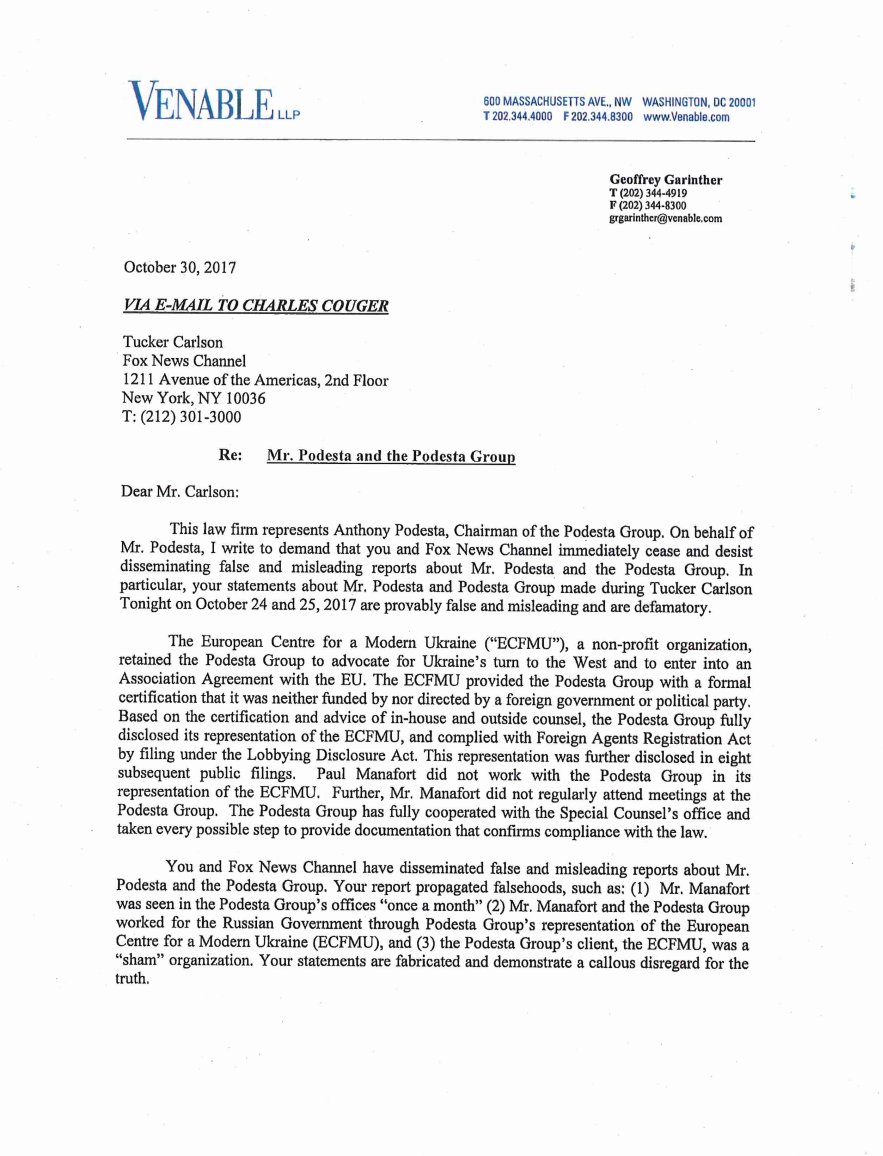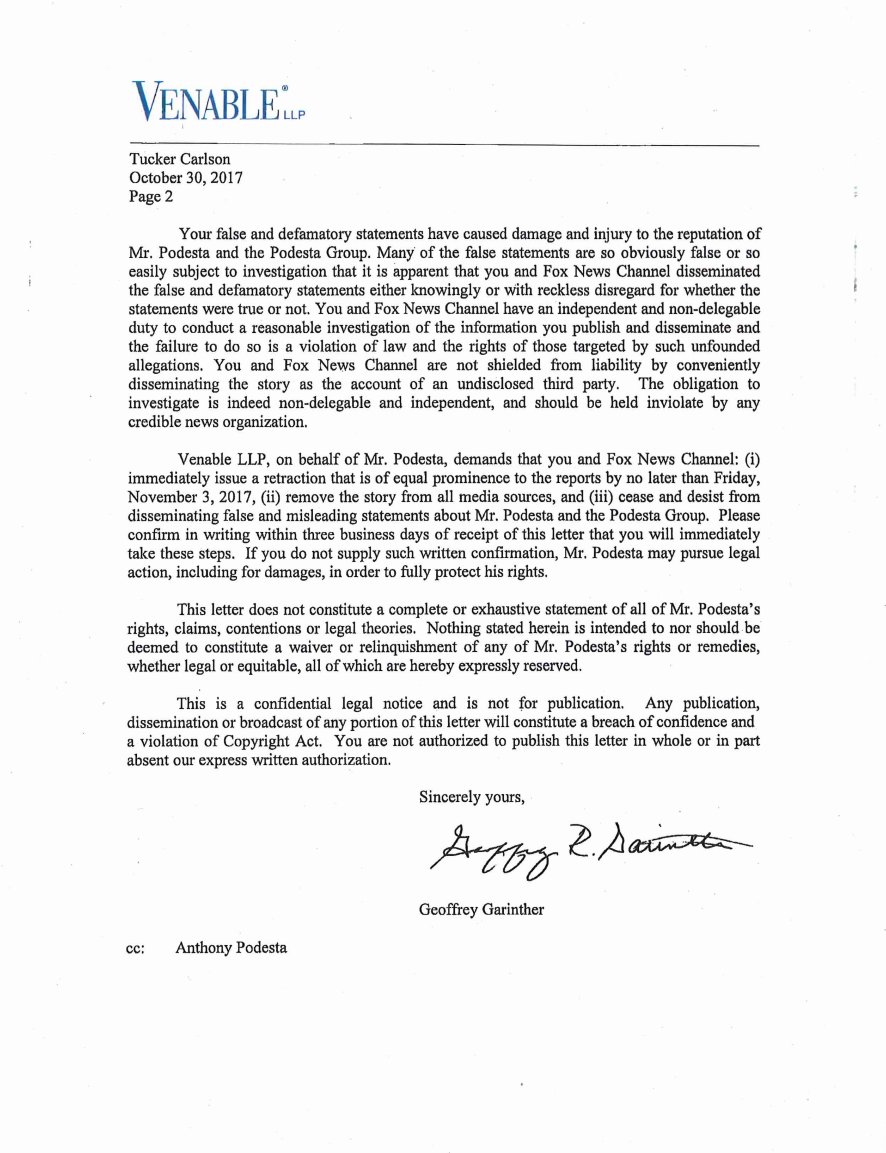 Tucker Carlson announced last night on his show that he will not be intimidated by the Podesta Group or their lawyers at Venable LLP.
Tony Podesta suddenly resigned from the Podesta Group yesterday as news about the Podesta Group's ties to pro-Russian politicians in the Ukraine went public with Mueller's indictment of Paul
Manafort. Tony Podesta can run, but he can't hide from the claws of the law.
Ryan Saavedra of the Daily Wire posted the letter to Twitter:
Here's the letter Podesta's lawyer sent to Tucker Carlson which threatens legal action if he doesn't quit reporting on them. pic.twitter.com/YJOUcAgXGv

— Ryan Saavedra 🇺🇸 (@RealSaavedra) October 31, 2017