Sayfullo Saipov isn't even an America Muslim. He's an Uzbek national who came to America in 2010 as immigrant under Obama. Thanks a lot of Obama for allowing another terrorist into the country that has resulted in the death of at least eight people. This is Obama and Hillary Clinton's legacy.
JUST IN: Here is a photo of the suspect in the NYC terror attack, Sayfullo Saipov, obtained by @CBSNews. pic.twitter.com/vlKLgEEDAE

— CBS This Morning (@CBSThisMorning) October 31, 2017
Sayfullo Saipov Uzbek national came to America in 2010 as immigrant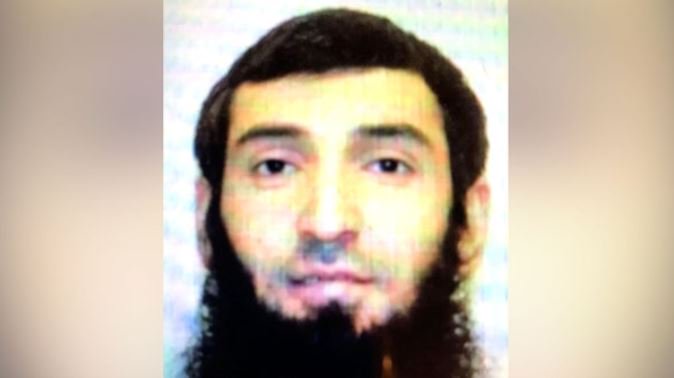 Sayfullo Saipov is an Uzbekistan national and came to the U.S. in 2010 during the Obama admin.

Uzbekistan is 96.7% Islamic. (PEW RESEARCH) pic.twitter.com/smGmQ5l1gG

— Ryan Saavedra 🇺🇸 (@RealSaavedra) October 31, 2017
#Obama regime imported the likes of Sayfullo Saipov for the express purpose of advancing an anti-American agenda of #revolution. #Manhattan

— Green Arrow (@LibertySeeds) October 31, 2017

Did Sayfullo Saipov attack infidels because today is Halloween and he considers Halloween to be anti-Islam?
Manhattan Terrorist has been identified as 29 year old Sayfullo Saipov, a Muslim refugee brought in under Obama Admin in 2010.

— MADAME (@TheRoyalPosts) October 31, 2017