How pathetic. CBS spread a whitened up photo of Manhattan terrorist yesterday as their "exclusive" picture of the terrorist. Just make fake news and shielding of Muslim terrorists by the propaganda media. CNN out to try something like this. Check the image below of the actual terrorist on the left, and the whitened up version of the terrorist put out by CBS on the right. It's getting very old at this point.
CBS tried to whiten up Manhattan terrorist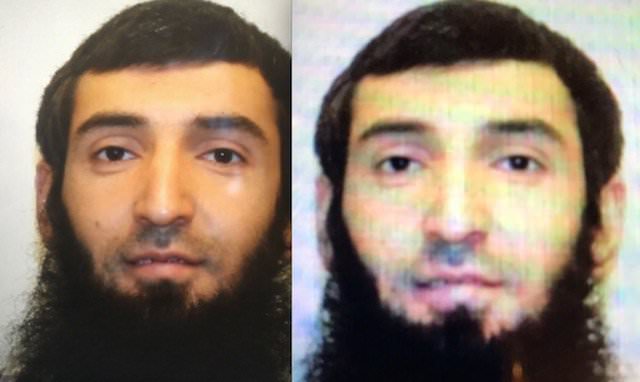 This BS is getting real old @CBSNews Then you guys wonder why we call you #FakeNews? All propaganda, all the time.👎 Pathetic #tcot pic.twitter.com/LCs9Z7BIvR

— Ƭαвιтнα Ɓℓιѕѕ ❤ (@BlissTabitha) November 1, 2017
Have these so called "news" organizations hired photoshop nerds to manipulate actual photos of terrorists now?