Will this is odd. One of Roy Moore's accusers is Deborah Wesson Gibson who just so happened to work on the Hillary Clinton campaign. Not only that but Wesson-Gibson is already pimping Doug Jones (the Democrat in the Alabama special election) on social media. Things that make you go hmmm. Roy Moore wasn't even on anyone's mind when Deborah Wesson-Gibson (who apparently lives in Florida now) worked for Hillary Clinton, so no lame liberal Democrat can claim that she supported Hillary Clinton to oppose Moore. It's also quite ironic that Ms. Gibson would be handled in such a way with Joe Biden, considering he's a known groper and pedophile. Oh, and the media has made no mention about Deborah Wesson Gibson's work with Hillary Clinton.
Deborah Wesson Gibson worked on the Hillary Clinton campaign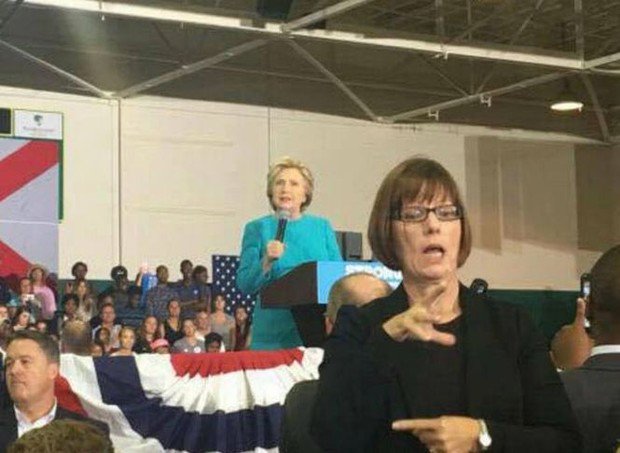 The post with Deborah Wesson Gibson seems to have disappeared. I don't know if she scrubbed it herself or if she set it to where only friends of her can view it. That's rather inserting. None of this means what Ms. Gibson has said is false though. With the rash of sexual predators around Hollywood and in Democrat circles, there's always a chance this could be legit. Just sayin' this looks even more fishy.