Mahad Abdiaziz Abdirahaman has been identified as the Mall of America stabber. He is Somali Muslim who stabbed at least two people at a Macys in the Mall of America earlier today. Of course, authorities in Minnesota are calling Mahad Abdiaziz Abdirahaman a botched robbery attempt.
Mahad Abdiaziz Abdirahaman Mall of America Somali Muslim stabber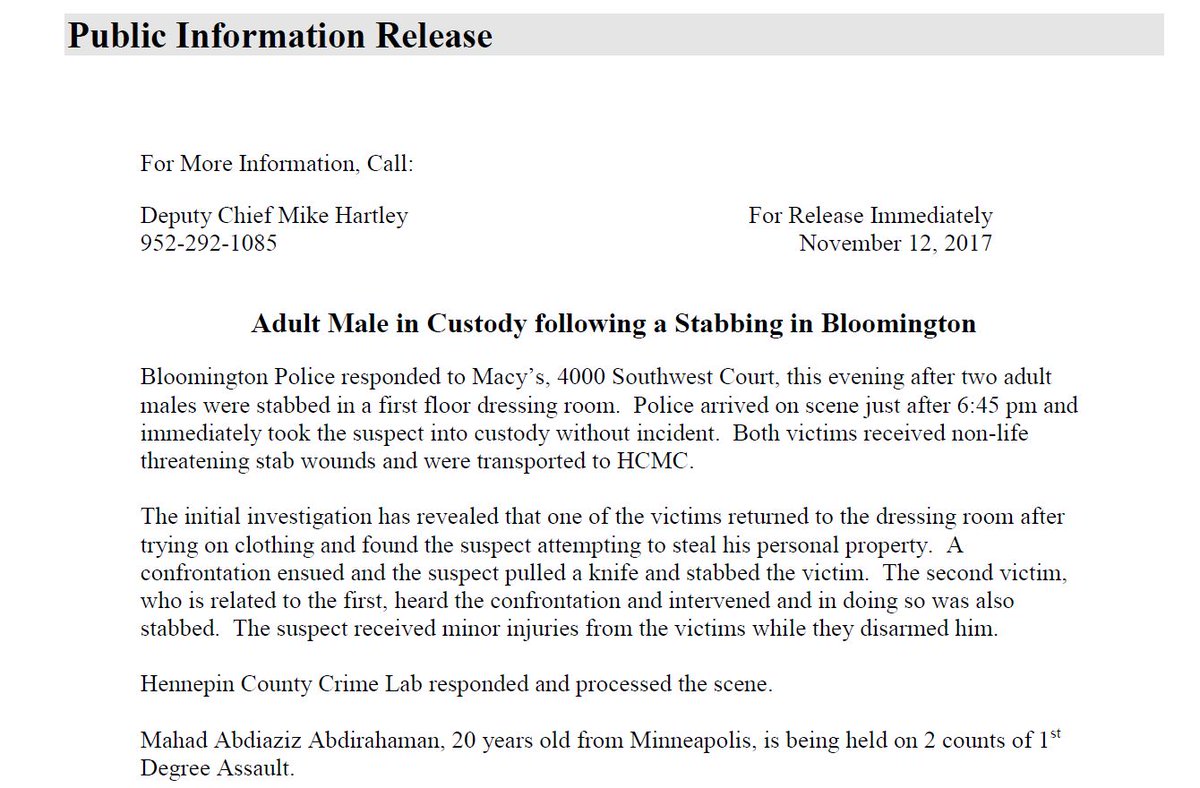 MALL OF AMERICA STABBING:

Mahad Abdiazia Abdirahaman, a Muslim man is in custody according to officials. #mallofamerica pic.twitter.com/0w4yrC8Uvn

— JW Watch (@JW_Watch) November 13, 2017
FOX 9: Suspect behind stabbing at Mall of America identified as 20-year-old Mahad Abdirahaman

— Josh Caplan (@joshdcaplan) November 13, 2017
Suspect is Mahad Abdiaziz Abdirahaman of Minneapolis. Need to give props to @MayorHodges for allowing & encouraging this type of activity to flourish in Mpls and now spread to Bloomington.

— BK Wilson (@bkwilson) November 13, 2017
The only good thing here is that Somali Muslim terrorist Mahad Abdiaziz Abdirahaman didn't kill anyone. The stab wounds to the two people stabbed are consider non-life threatening. Since this was done by a Somali Muslim at the Mall of America at Macy's, don't expect any media coverage. They can't blame the NRA, Trump, white America or conservatives for them one like they tried to last week, then dropped the story once it was revealed the shooter was a militant atheist liberal Democrat.