You know, the original women who came out to accuse Roy Moore of "dating them" or offering them alcohol all at first seemed legit. Even though the whole thing seemed orchestrated from the beginning, you had to feel sorry for them because maybe they were telling the truth. If they were telling the truth, that would have disqualified Moore in my book. Now, we have another accuser who basically came out and has confirmed that this has been a hoax a long. She is being represented by non other than Gloria Allred. You remember Gloria Allred don't you? Her daughter Lisa Bloom tried to protect Harvey Weinstein from accusers and allegedly even offered them money to keep quiet?
Gloria Allred (daughter protected Weinstein) gets into Roy Moore allegations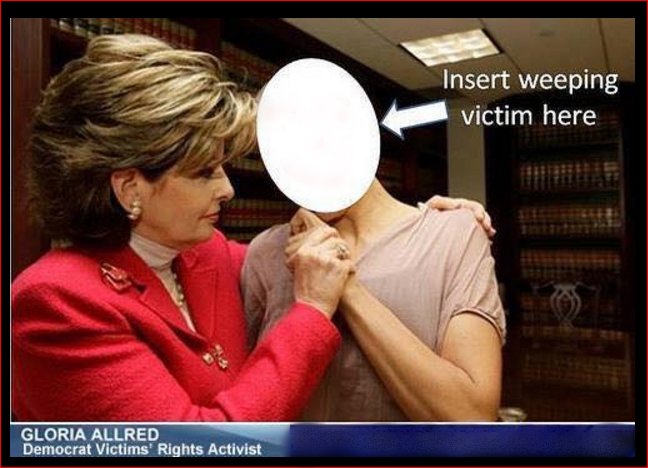 Anyone who is represented by the witch Gloria Allred is a fraud in my book. No person who has seriously been sexually harassed would want to make a show of it by brining in the world's most hated ambulance chaser Gloria Allred.
With polls already showing Moore leading by double digits even after last week's attempted smear campaign, bringing in Gloria Allred may actually have just clinched the win for Roy Moore. No one likes or trusts Gloria Allred, and I'm sure there's even more the case in a state like Alabama.