So why today did turtle Mitch McConnell and Colorado's Cory Gardner come out and tell Roy Moore to drop out of the race today for allegations 40 years ago? Are they scared of Gloria Allred? Not likely. You know why these coward Republicans are so triggered today? Because of the polling that's come out since the smear campaign against Roy Moore took off. Over the weekend and Emerson College poll came out that showed Roy Moore maintaining his double digit lead over Democrat snake Doug Jones. Not only did Moore maintain his lead, he also increased his share of the vote from 50% to 55%.
Know why McConnell and Cory Gardner are triggered today? Polling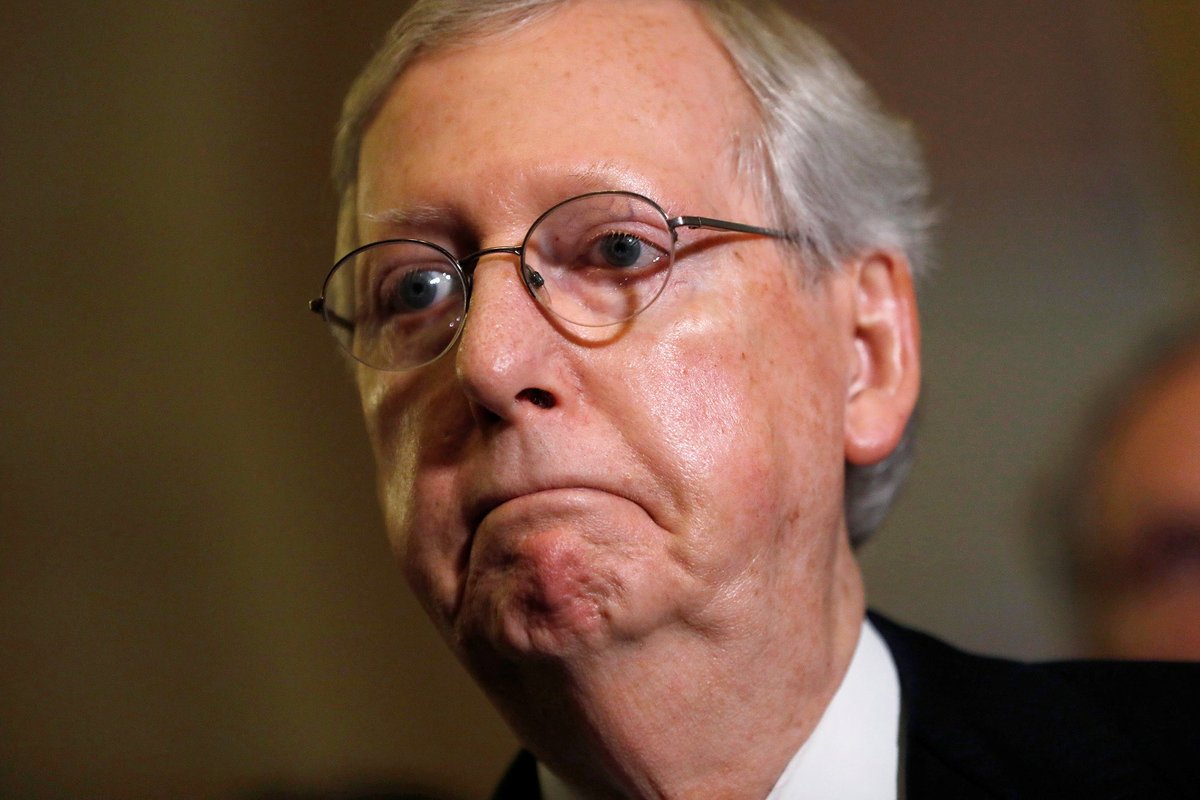 It would be funny if it wasn't pathetic. McConnell, Gardner and all those "Republicans" who pulled their endorsement of Moore still remain silent to this day on corrupt Democrat Robert Menendez who is actually on trial for bribery, corruption and having sex with underage girls in the Dominican Republic.
You have a communist like Bernie Sanders who, like his pudgy wife are investigation for bank fraud. Any calls from Republicans for him to step down? Nope. Democrats would keep Bernie Sanders seat. And if Menendez was forced out, knowing Chris Christy, he'd probably appoint a Democrat to replace him. A Democrat would win easily in a New Jersey special election anyway.
Yes, McConnell, Gardner and the rest of the GOPe are worried that Roy Moore may win despite the smear campaign. Roy Moore isn't one of them and they are terrified of that. It's actually really simple. Roy Moore wins, enters the Senate like a bull in a china shop and pisses off the RINOs. IF evidence over comes out about Roy Moore actually doing the things that these slimy GOPe hacks have tried to claim, they expel him and they get their RINO establishment candidate back in Jeff Sessions' seat.
Democrats are communist, anti-American filth. But they stand by their candidates no matter how true or false allegations against one of them are. Just look at Robert Menendez if you had any doubts. Establishment Republicans will never learn that by trying to gain favor with these Democrats by bashing conservative candidates will never be a winner for them. No matter how much they try.