NFL thug Jameis Winston, who plays for the Tampa Bay Buccaneers has been accused of groping a Uber driver in 2016. Is it true? Who knows. It's a legit enough accusation against Winston that the NFL is investigating the accusation. Jameis Winson denies he groped the female Uber driver so it's another he said, she said thing.
NFL thug Jameis Winston accused of groping Uber driver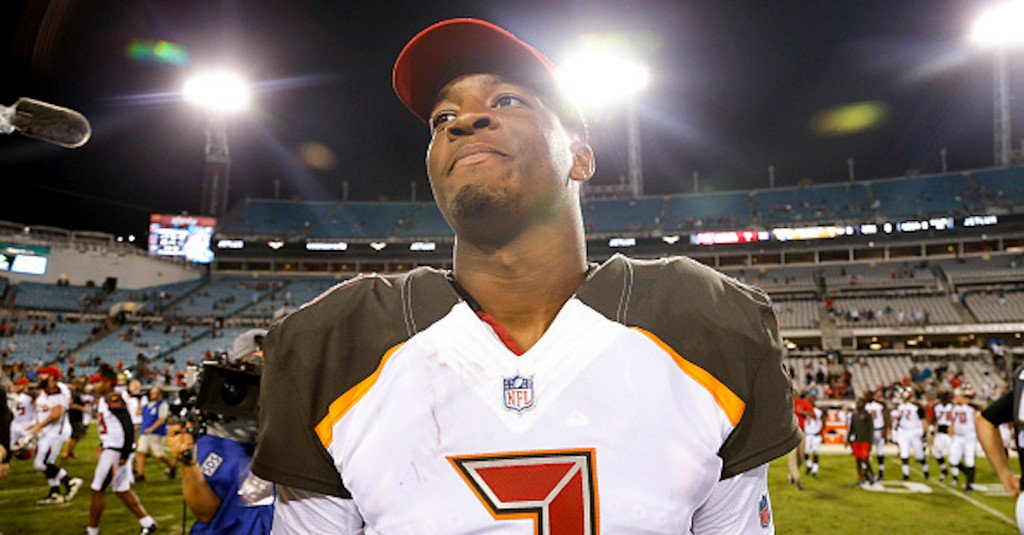 The NFL is investigating an allegation that Tampa Bay Buccaneers quarterback Jameis Winston groped a female Uber driver in March 2016.

NFL spokesman Brian McCarthy confirmed to ESPN's Jeff Darlington that the "allegation was shared with the NFL and we have reached out to Uber to request any information they may have."

The league's investigation was first reported Friday by BuzzFeed News, which viewed a letter it said was sent from NFL executive Lisa Friel to the Uber driver.

"The League has been informed that you may have been the victim of such a violation perpetrated by Tampa Bay Buccaneers player Jameis Winston," Friel wrote in the letter. "The league takes allegations of this nature very seriously and has opened an investigation into this matter."

Winston denied the allegations, saying in a statement Friday that the "accusation is false."

"A news organization has published a story about me regarding an alleged incident involving a female Uber driver from approximately two years ago," Winston said in the statement. "The story falsely accuses me of making inappropriate contact with this driver. I believe the driver was confused as to the number of passengers in the car and who was sitting next to her. The accusation is false, and given the nature of the allegation and increased awareness and consideration of these types of matters, I am addressing this false report immediately. At the time of the alleged incident, I denied the allegations to Uber, yet they still decided to suspend my account.