So many empty seats in Dallas for the Cowboys Vs. Chargers. Jerry Jones, the Dallas Cowboys owner who knelt with his hired thugs during the start of the season is now desperately trying to save his reputation and the leagues as attendance, revenue and TV ratings fall off the cliff.
Empty seats aplenty in Dallas for Chargers Vs. Cowboys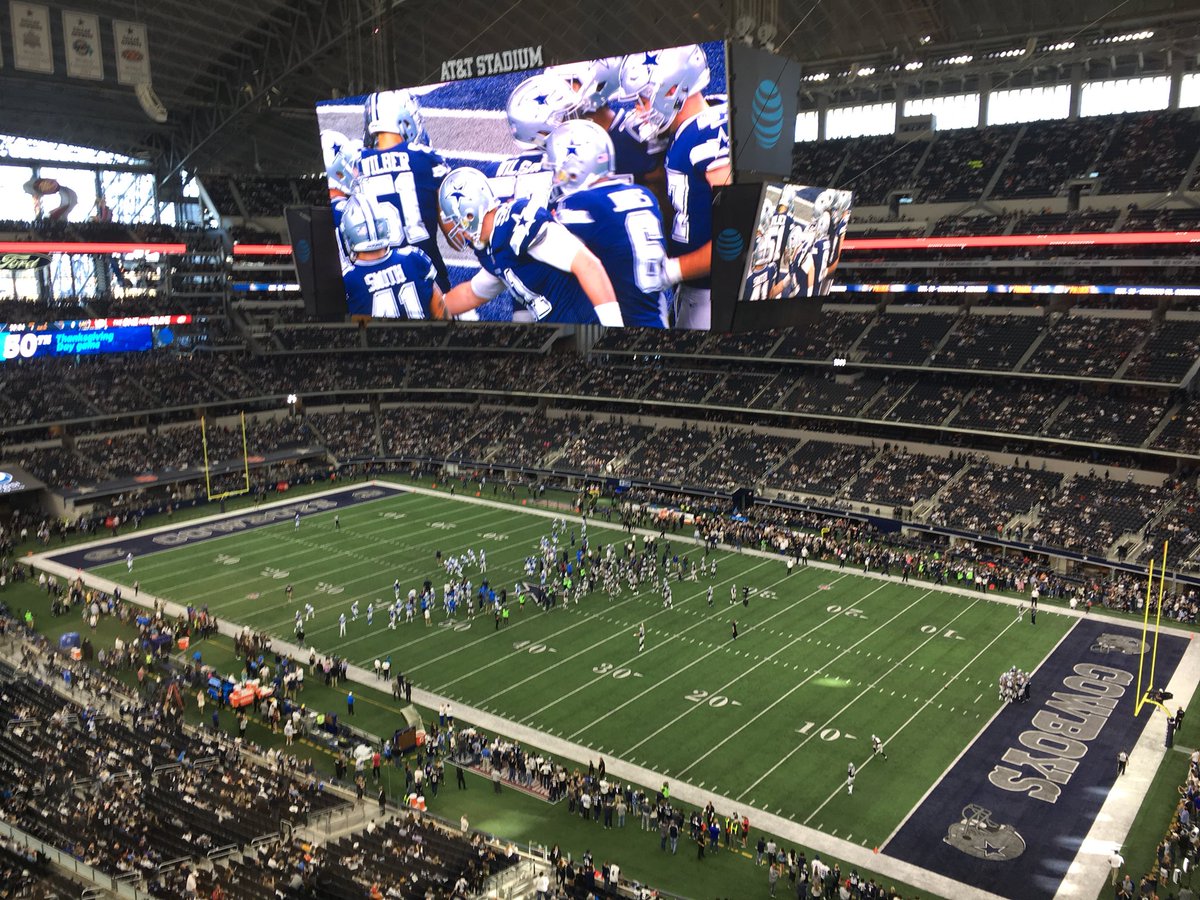 Jerry Jones is a clown, just like the "oppressed players," other owners and Roger Goodell. Dallas hosts a annual Thanksgiving day football game. I have never seen it as empty as this. And I couldn't be happier either. Screw the NFL, screw Jerry Jones and screw the "oppressed" players. And to those companies that continue to finance this league of disrespectful thugs, I ain't buying your stuff.