Brian Ross has been a fake news fixture at ABC since 1974. He's an old, washed up coot from Chicago which should tell you all you need to know about him. He's also a big fake news spreader. Forget last week's fake news about Flynn going to testify that candidate Trump called Flynn to contact Russia DURING the campaign. Even though it turned out Flynn spokes to the Russians after the campaign, it was about ISIS, not the past election. This blew up in Ross and ABC's face and earned him a four week suspension over Christmas and New Years.
Brian Ross has a long history of very fake news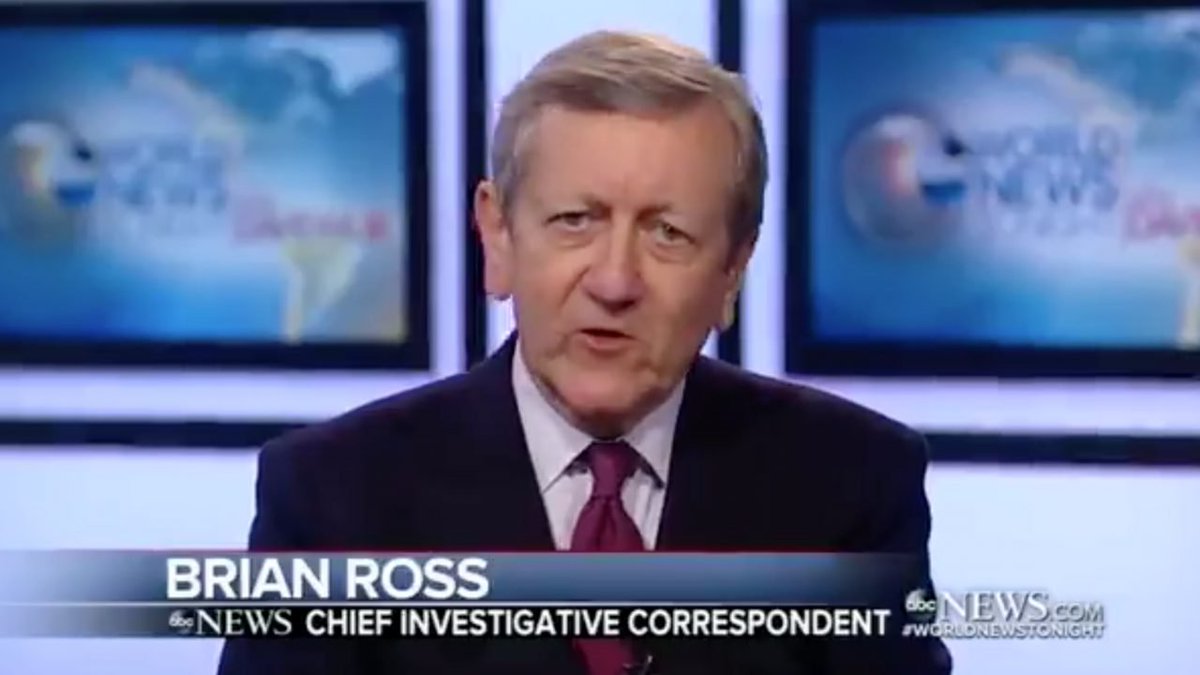 But Brian Ross is legendary for one reason, his fake news. Like in 2001 just weeks after the 9/11 attack. Brian Ross twice linked Iraq to the anthrax attacks in the United States. These reports, like the one on Friday were based on anonymous "high level" sources. It took a month before Ross updated the story, acknowledging that original reports were incorrect.
In 2004, Brian Ross on the eve of the Iowa caucus claimed then crazy presidential candidate Howard Dean was linked to a state trooped was was to a trooper who was "'engaged in acts of domestic violence'". There was never any evidence that this story was true or that crazy Howard Dean had any knowledge of the accusations against the Vermont State Trooper.
And of course in 2012, the Aurora Colorado movie shooter was originally blamed on a James Holmes who was a member of a Colorado Tea Party group. The first thing Ross mentioned when he came ont the air after the shooting was how he "Googled tea party sites" in Colorado and found a James Holmes.
The shooter James Holmes turned out to have nothing to do with the tea party and was instead a far left wing extremist. If he were on the streets today, Holmes would likely be a member of terrorist group AntiFA.
Ross also called Mark Levin a conspiracy-loving talk show host, As if Ross should throw stones right?
I guess ABC is proud of their fake news. They've employed this hack for over 40 years.