Liberal progressive Democrats love Joy Reid because of her unhinged, until Trump, anti GOP rants on MSNBC, NBC's other propaganda network. Turns out these left wing nuts who love Reid so much must be homophobes because Joy Reed sure is. One of Joy Reid's main targets was then Florida Republican Charlie Crist (the orange faced traitor who went independent to run against Marco Rubio for Senate then went full Democrat.) Reid called Charlie Crist "Miss Charlie" and claimed that Crist had gay sex with John McCain. MSNBC should be proud of the crap they claim as talent. Racists, homophobes have a place at MSNBC. Maybe Reid was just jealous back in the late 2000's that Matt Lauer never groped her. This is of course the same Joy Reid who hosted a guest back in July calling Jews the "biggest enemy" of Christians.
Joy Reed of MSNBC is a homophobe and racist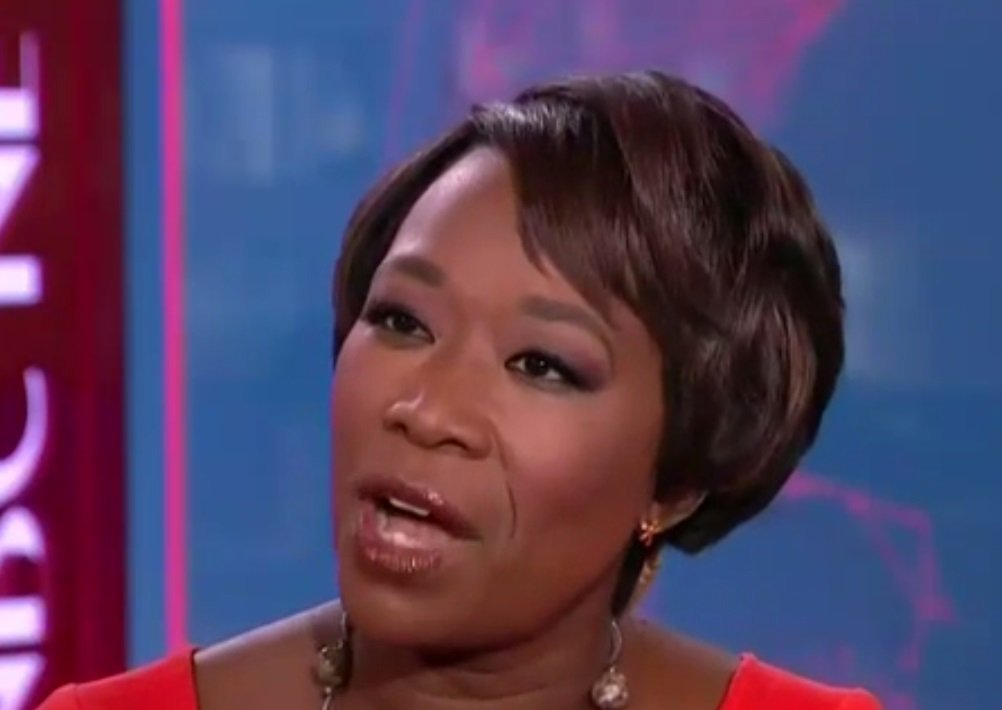 The MSNBC weekend host ran a blog called The Reid Report — which is the same name as her now-defunct cable news show — a decade ago while she wrote for the Miami Herald. As first resurfaced by Twitter user Jamie_Maz, Reid wrote numerous bigoted blog posts smearing, mocking, and attacking former Florida governor Charlie Crist. These rants included calling Crist "Miss Charlie" and sarcastically using the tags "gay politicians" and "not gay politicians" — despite the fact that the twice-married, heterosexual man has never come-out as gay.

Reid went on to spread the crackpot conspiracy theory that Crist was actually a closeted gay man who refused to come out for fear that his sexual orientation would hurt his political career. Additionally, the AM Joy host claims Crist's marriages to women are part of this elaborate cover up.

As bad as the conspiracy theory is in itself, Reid doesn't just suggest Cris is gay — she assumes he is gay and proceeds to attack him for it. "Miss Charlie, Miss Charlie. Stop pretending, brother. It's okay that you don't go for the ladies," wrote Reid in a 2007 post.

In another, Reid wrote, "Now that he's married to a girl, Charlie Crist is being sought out for all KINDS of good stuff… [The GOP] are wooing Miss Charlie to run."

One of the more disturbing examples of Reid's bigotry is her claim that Crist spent his honeymoon checking-out men and dreading physical relations with his wife. "I can just see poor Charlie on the honeymoon, ogling the male waiters and thinking to himself, 'god, do I actually have to see her naked…?'" She wrote.

The same blog post included a joke about Crist having sex with Senator John McCain of Arizona — who she claims is the reason the former Florida governor got married to another woman in the first place, as it would somehow help him become McCain's 2008 running mate.
No wonder Reid always sounds so bitter and unhinged.