Looks like little creepy John Podesta is finally starting to feel the heat for his involvement in the phony and debunked Trump-Russia peepee dossier. This isn't a good senior for creepy little Johnny boy. Hide the children! This can't be good news for Hillary Rotten Clinton either.
John Podesta interviewed by House over his connection to Trump-Russia dossier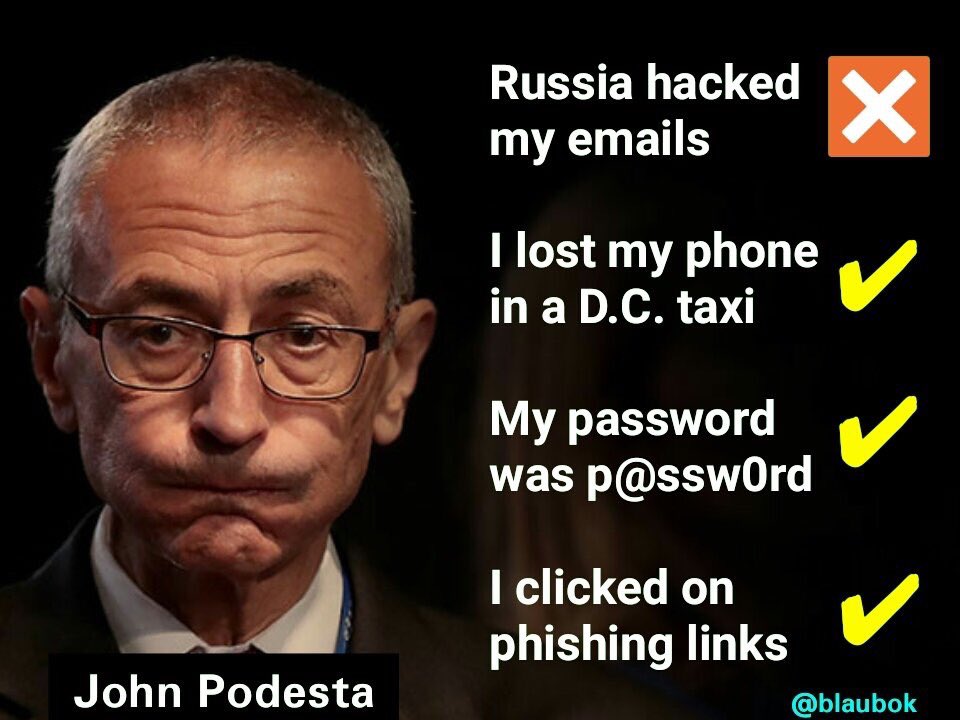 The House Intelligence Committee on Monday afternoon interviewed John Podesta in a return appearance for the former Clinton campaign chair, according to Rep. Mike Conaway (R-Texas).

The committee was "following up on questions we had as a result of subsequent revelations with respect to Fusion and Glenn Simpson," Conaway said, an apparent reference to the recent disclosure that Clinton's campaign and the Democratic National Committee (DNC) helped fund a controversial dossier of opposition research into then-candidate Donald Trump.

Podesta "answered all our questions," Conaway said, but declined to comment further.

Podesta has in the past been of interest in the committee over the hack of his personal email account by suspected Russian operatives.

The contents were later released in batches on the anti-secrecy platform WikiLeaks in the lead-up to the Nov. 8 election, a steady drip-drip-drip of minor revelations that were politically damaging to Clinton.