Not only has goon Robert Mueller wasted millions of tax payer dollars on his Trump witch hunt, his so called "team" that's supposed to be apolitical and independent sure has donated a lot of money to the Democrats. Here is a short list of Mueller team members who have donated to Democrats, which includes one person who has donated an astounding $30,000!
Look how much Mueller witch hunt team members donated to Democrats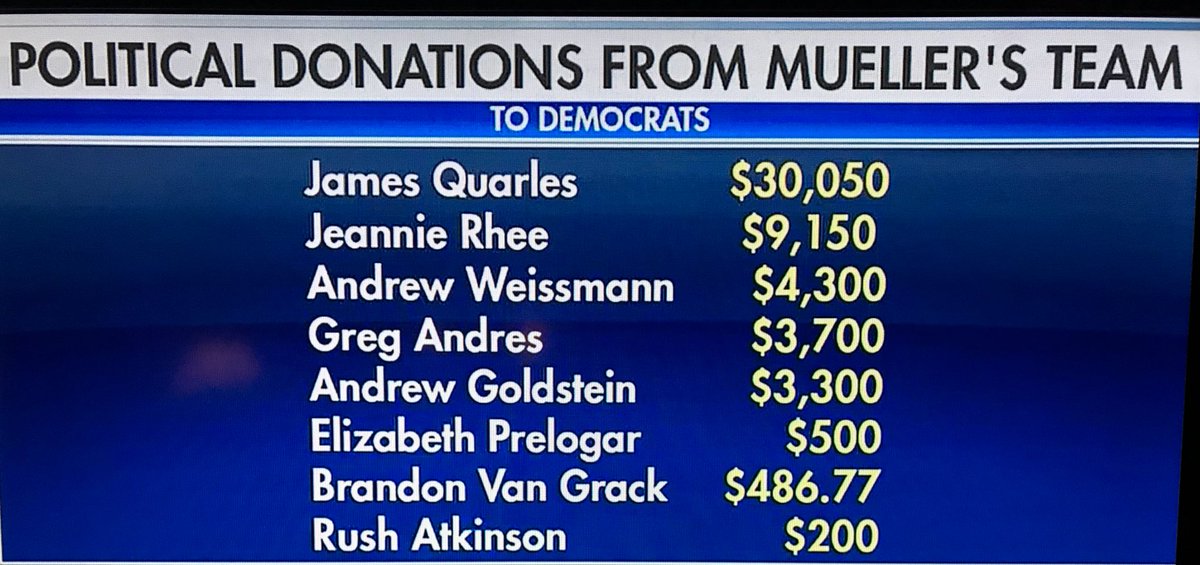 Mueller team members include:
James Quarles who has donated $30,000 to the DNC.
Jeannie Rhee has donated $9,150 to the DNC.
Andrew Weissmann has donated $4,300 to the DNC.
Greg Andres has donated $3,700 to the DNC.
Andrew Goldstein has donated $3,300 to the DNC.
Elizabeth Prelogar has donated has $500 to the DNC.
Brandon Van Grack has donated $486.77 to DNC.
Rush Atkinson has donated $200 to the DNC.
This is course just a preliminary list of Mueller goons who have donated to the Democrats. There are plenty of other Mueller goons who thus far have remained anonymous to hide their connections to Hillary Clinton and the DNC. This is completely unacceptable for an apolitical investigation.